Friday, Nov. 12
It's time to start making those Christmas, Hannukah, Kwanza presents! Join this beginners' knitting class on Friday night, and soon you will have made a pillow. Or something. $50 adults. (Yeah, you could buy a pillow.) Old Nursery Farm, Furlong, PA. 6:30 to 9 pm. Reservation required.
Friday, Nov. 12
Not MY grandma's Bingo. Designer handbags (if you consider Michael Kors a designer) including Kate Spade (and she is dead) are the prize. $40 admission, reservations. Perkasie. 7 pm until the fun ends.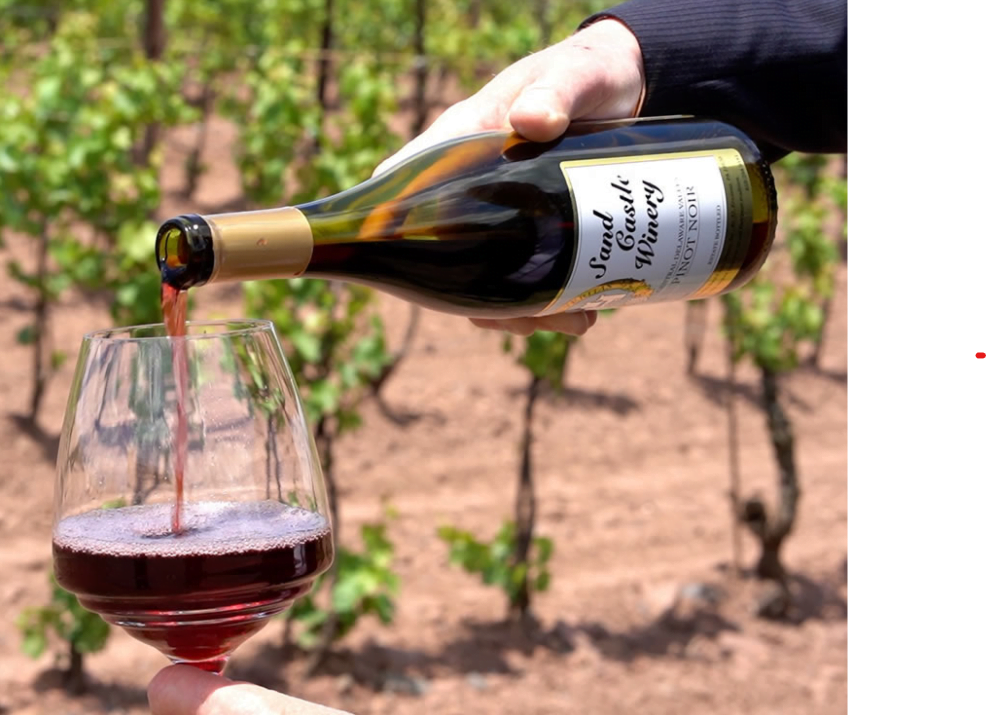 Saturday Nov. 13-Sunday Nov. 14 12-5 pm both days
Bucks County Wine Trail Nouveau Weekend; no admission, wineries may charge tasting fees. First of all, this is not Beaujolais Nouveau. It is whatever the wineries have just harvested and bottled, nouveau. The wineries are Buckingham Valley, Crossing Vineyards (Washington Crossing), Rushland (Jamison), and Sand Castle (Erwinna). The Bishop Estate Vineyard (Hilltown, Pa.) will be selling its Maple Marquette, a burgundy aged in maple whiskey barrels, yum. The Bishop Estate, which sounds like fun, will have live music on Sunday and food trucks. They are not promising, but in the past they have had Taco Town, Oink Food Joint, Uncle Bob's Desserts, and Cousins Maine Lobster.
Saturday, Nov. 13 6-9 pm
Jazz Drummer Lucas Ebeling, from Doylestown, now made good in NYC, will appear for one night with his band at the Moss Mill Brewing Company, Huntington Valley, PA. 6 – 9 pm. We guess no cover charge. You drink beer.
Saturday, Nov. 13 8 pm
Phantom Trap, Bucks County's No. 1 Cover Band, plays the Hilltown German-Hungarian Sportsmans' Club, an absolutely private club, at 8 pm. Doncha know that's gonna' be a late one, though. And aren't you sorry you're not a member, now?

Saturday, Nov. 13 1 pm to 3 pm
Adventures on the High C's. The A Cappella Pirates, a barbershop quartet chorus, are back performing their annual show, and there could not be a more downhome, family-friendly event on our calendar. If a teenager needs punishment, make him or her sit through this. At the Lenape Middle School, Doylestown. $20 adults, Seniors $15, Children and First Responders $5, Active Duty and Veterans, free. Because of covid restrictions, auditorium seating will be spaced out and masks required.
Sunday, Nov. 14 8 pm
Steely Dan – The Absolutely Normal Tour. Steve Winwood is onboard, as usual. For something as momentous as this, surely you can sneak over the county line to Bethlehem. At the Wind Creek Event Center. Cheapest ticket, $99.
Thursday, Nov. 18 8 pm
Paula Poundstone performs at the Sellersville Theater on Temple Avenue. It has only 325 seats, and there are more than that many people in Bucks County who listen to "Wait, Wait, Don't Tell Me." You know what that means. Buy your ticket in advance.