There is no political side to this issue. The evidence is in. PFAS — the category of killer compounds found everywhere from Starbucks food wrappers to Gore Tex jackets to Teflon frying pans to firefighting foam, to Scotchgard "waterproofing" fabric treatment to military rocket surfaces and who knows what else — will not only make us sick, but will outlive us by thousands of years. Or so says John Oliver, in one of his terrifying, rapid-fire monologues.
Even worse? PFAS accumulates in our bodies, and in the environment. There is no way to get rid of them. They can lead to slowed growth in children, lower a woman's chance of getting pregnant, increased the risk of diabetes, and increase the risk of non-Hodgkin's lymphoma and kidney, thyroid, testicular, prostate and ovarian cancers.
Because of that 1,000 eligible adults and 300 children in Bucks and Montgomery Counties are being asked to volunteer to be tested to discover the level of PFAS in their bloodstream, as part of a nationwide study by the CDC. The reason? To see what damage has been done to their health, with two objectives in mind: to inform them of any health problem they might have, and to pinpoint drinking water that needs immediate remediation.
People who lived in these townships between 2005 and 2017 and drank well or town water are eligible to volunteer: Horsham, Ivyland, Warminster, Warrington, Abington, Hatboro, Northampton, Upper Dublin, Upper Moreland, Upper Southampton, and Warwick.
Horsham, in Montgomery County, and the adjoining Bucks County townships, are a particular problem because of the chemicals used and dumped by the military over decades at the former Air Station Joint Reserve Base Willow Grove's 1,200-square-acre airfield. When it was decommissioned, it was turned over to the National Guard for remediation. Early results indicated to the EPA that PFAS were found in private and community drinking wells around the air field.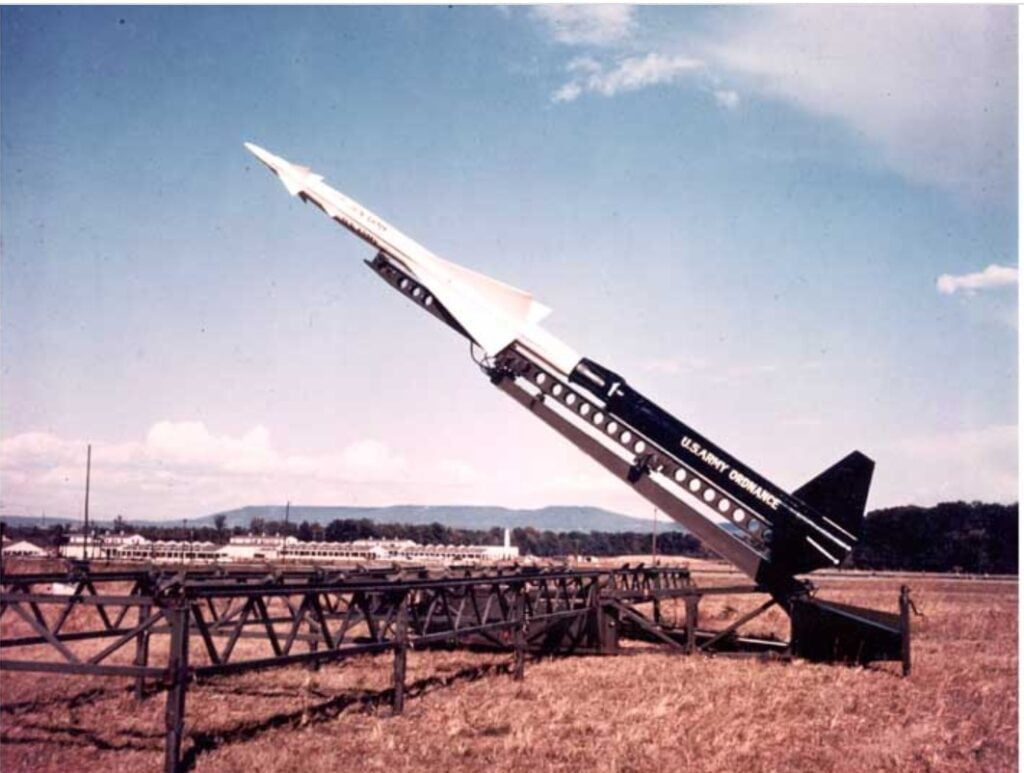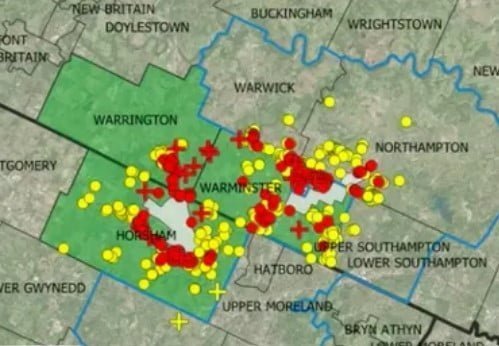 Richboro, on this map from the Agency for Toxic Substances and Disease Registry, a part of the CDC, was home to a Nike missile silo. It is indicated as a light blue box surrounded by red and yellow dots and Xs, which show private and public wells that have tested high for PFAS.
Warminster Township was found to have high levels of PFAS in its town drinking water from the Naval Air Warfare Center's use of firefighting foam. Warrington Township's water was contaminated with PFAS from consumer products like Teflon and Scotchguard.
Adults will get free physical exams, but to be eligible cannot have worked as fire fighters, or in industries that used PFAS chemicals. Moreover, if they only had exposure to PFAS in their drinking water before 2005 they are not eligible. Women who were pregnant during that period, even if they have since moved away, are also of interest to the study. Children, to be eligible, should be between 4 and 17 and need their parents' permission. Testing will be done in Warminster.
There is a great deal more information on the website. The phone number is 1-877-267-2890.
This is a chance to help your neighbors, science and the future. To see why we are important, go to this interactive map.