There used to be a joke that California was where all the nuts came from. With the one-year anniversary of January 6, Pennsylvania media is eager to point to Bucks County as where all the troublemakers came from.
There have been 613 legal prosecutions so far, with Texas supplying the most defendants, 76. And Pennsylvania tied with Florida at 63. Consider this. Texas has a population of 29 million. Florida, 21.5 million. Pennsylvania has only 12 million. So it clearly is punching above its weight.
Where do sages turn to ponder this phenomenom? Bucks County, of course. As WHYY pointed out in its broadcast, "Bucks County had more arrests than any other county in the state."
Here are the six Bucks County defendants. They tried to delete their Facebook postings (as if the Government, excuse us, the "deep state," didn't have something better than the Wayback website at its disposal), and thought they were in the clear.
Some have already pled guilty. The George Washington University web site is a handy place that keeps track of cases.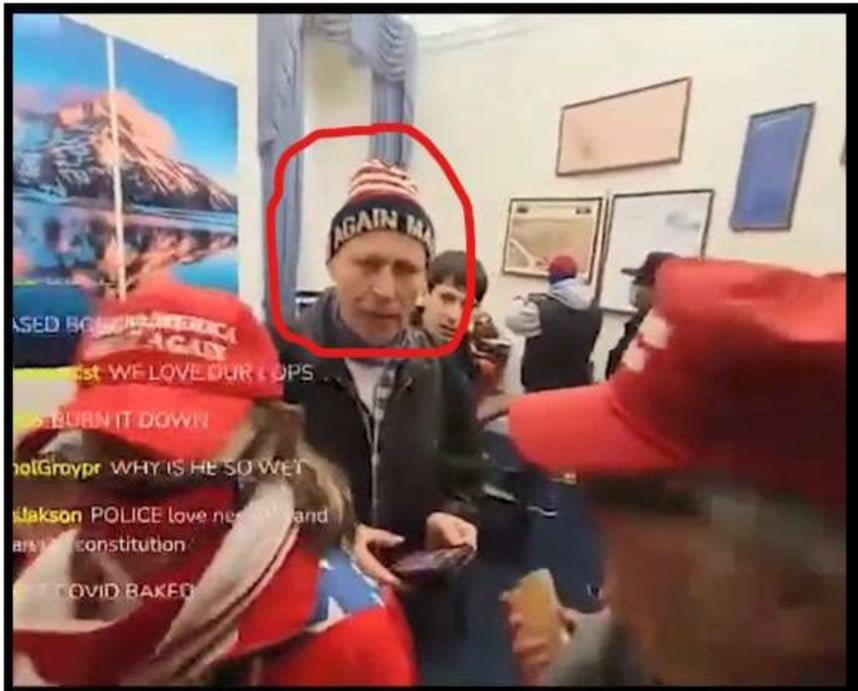 Gary Edwards, 68, of Levittown. Revealed by his wife's Facebook messages. Pictured multiple times inside the Capitol building. His wife points out he helped police officers who were sprayed with bear spray. Pled guilty. Awaiting sentencing.

Raechel Genco, 38, of Levittown (Bristol), apparently a follower of Ryan Samsel, who was living with her. The FBI affidavits say she held back while he surged forward across police lines. Pled guilty. Awaiting sentencing.
Diana Santos-Smith, now lives in Fort Washington, Montgomery County (one step over the line), but used to live in Bucks County. She pled guilty of Parading, Demonstrating or Picketing in a Capitol Building w/maximum penalty of 6 months in jail. This is the standard plea deal for non-violent offenders. Diana has a complicated story, since she lied to the FBI, and was caught. Ah, videotape. But you get the feeling that she, like Raechel, was not completely into it. She was there with Dawn Bancroft, about whom more shortly. Santos-Smith tried to help, cover up, in her interview with the Feds. And, as people found out in Watergate, the coverup is worse than the crime. We'll see what the judges say. By the way, Santos-Smith did admit that she "climbed over a wall, under or through scaffolding" and then entered the building "through a broken window."
That's not exactly waltzing through the open doors of the Capitol building.
Now to the more serious charges:
Let's start with the youngest Trump believer in the group, Leonard P Ridge, now 20, of Lower Southampton Township.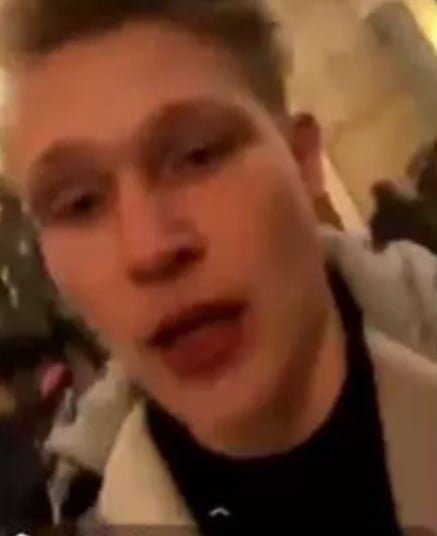 He pled guilty in October to a charge that would get him 14 days behind bars, 100 hours of community service, and a $1,000 fine for his involvement in the attempt to thwart the counting of the electoral votes for Joseph Biden as President of the United States.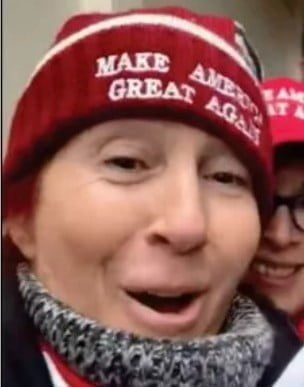 Dawn Bancroft, Plumstead (Doylestown). Her judicial problem is that she stated, where it could be found: "We broke into the Capitol…we got inside, we did our part…we were looking for Nancy to shoot her in the friggin' brain but we didn't find her." It did not take long for the FBI to find her, especially because her gym, with the phrase "Cross Fit Sine Pari" was a nod to Special Forces, where "Sine Pari" means "Without Equal." But (don't we all like to take things back?) Bancroft told the judge that what she said was "a stupid, juvenile, comment" and that she did not mean to threaten the longtime Democratic leader. She will be sentenced in Washington at 1 p.m. on Jan. 25.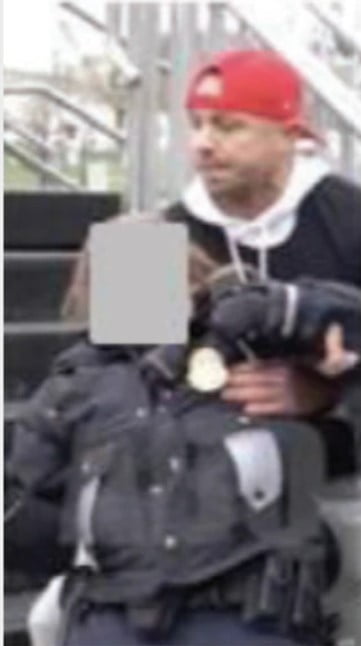 The most serious charges are against Ryan Samsel, 37, of Bristol, (Levittown). Samsel was living with Raechel Genco, above, and came to Washington in her Dodge Charger. The FBI noted that he had been convicted of an assault charge in Bucks County and was on parole, as well as wanted on an assault charge in Buckingham County according to newspaper reports. On Jan. 6 he was photographed during an attack on a female police officer, who ended up in the hospital with a concussion. That led to him being charged with forcibly assaulting, resisting, opposing, impeding, intimidating or interfering with a federal agent; committing or attempting to commit an act to obstruct law enforcement and obstruction of official proceedings. Samsel is in jail, and further charges may be forthcoming.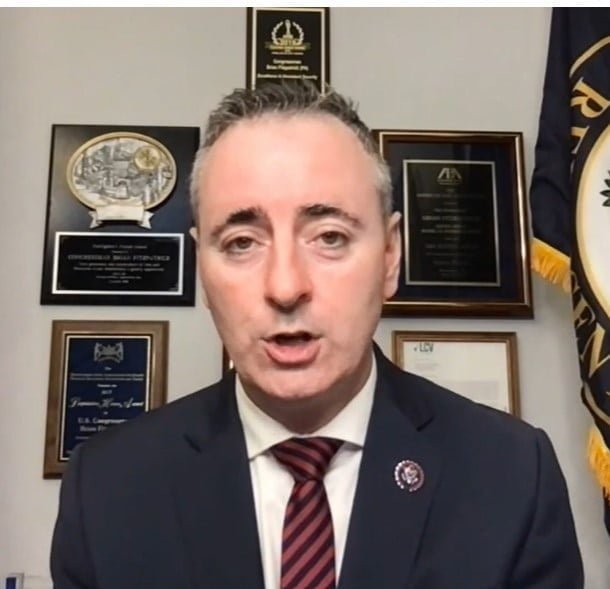 The Congressman representing Bucks County, Brian Fitzpatrick, was trapped inside the Capitol Building on January 6. Last May he called it "nothing short of a coup attempt" and voted for the formation of a bipartisan committee that would look into the attack, breaking with his fellow Republicans. Yet even then he held to a Republican line that the Capitol Police had been faulty in their defense of the building. (A trope that blames Nancy Pelosi, but in fact Mitch McConnell has the same oversight.) In July, when the composition of the committee was announced, he voted against it. Alas, Fitzpatrick then attended a party at the home of Jim Worthington. Worthington is a prominent Bucks County Republican who owns the Newtown Athletic Club. It would make sense that a Republican Congressman would attend Worthington's gathering. Except for one thing. According to a report on WHYY, "[T]hrough his PAC, People4Trump, he funded three buses that brought about 200 people from Bucks County to Washington D.C. on Jan. 6."
There is a reason so many people from Bucks County ended up in Washington DC on that day, not that there is any proof that anyone on Worthington's bus attacked the Capitol. Or was caught doing it.
But which side is Fitzpatrick on? The people who serve inside the Capitol? Or People4Trump, who go to protest the very role those elected officials were playing that day?