Friday, March 10: Movietime. You went to see "The Batman" last weekend. Or enough of you did to help it reach $134 million on opening weekend. (Including some of that ka-ching IMAX money.) It will be back this weekend to rake in even more. But you people of Bucks County are sophisticated. So here are some alternatives: "Cyrano," with that sexy, scowling Peter Dinklage. You know, Tyrion Lannister, the dwarf in "Game of Thrones. Was there ever a better choice for a love-sick cousin who believes a beautiful woman could never love him because of – the traditional reason is his big nose, but why not his height? Dinklage, with his noble bearing and puppy-dog eyes, is irresistible. His turn in "Cyrano" was nominated for best actor in the Golden Globes and the Critics Choice Movie Awards, "Cyrano" was nominated for Best Picture by the Golden Globes and Best British Picture by BAFTA; it got an Oscar nomination for best costume design. Playing at AMC Neshaminy 24 in Bensalem. "Licorice Pizza," (three Academy award nominations: Best Picture, Best Director, Paul Thomas Anderson, Best Original Screenplay) a film about young love in the San Fernando Valley in the 1970s, won best picture voted by the National Board of Review in November, when the movie was at peak buzz. You can see it at the Watertown Cinema in Lansdale.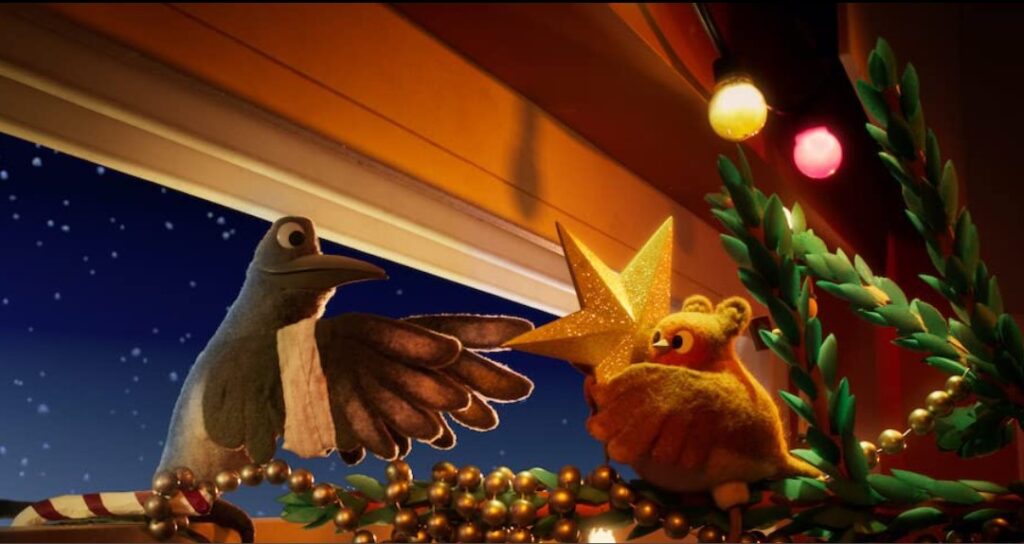 And now, for the tie-breakers in all Oscar Pools. Best Animated Shorts and Best Live Action Shorts. These are where beginning filmmakers are discovered. The nominees for animated shorts are "Robin Robin" (30 minutes, from Netflix/Aardman and far and away the best bet to win), "The Windshield Wiper," "Affairs of the Art," "Bestia," and "Boxballet" from Russia. You and the kids can see "Robin Robin" right now on Netflix. It's about a bird hatched from an egg that rolled into a mouse nest. Robin, who thinks like a mouse, connives with a wounded magpie to steal a Christmas star. You know Aardman and its dry British humor: four Oscars, the "Wallace & Grommit" series, "Shaun the Sheep," "Chicken Run," and more.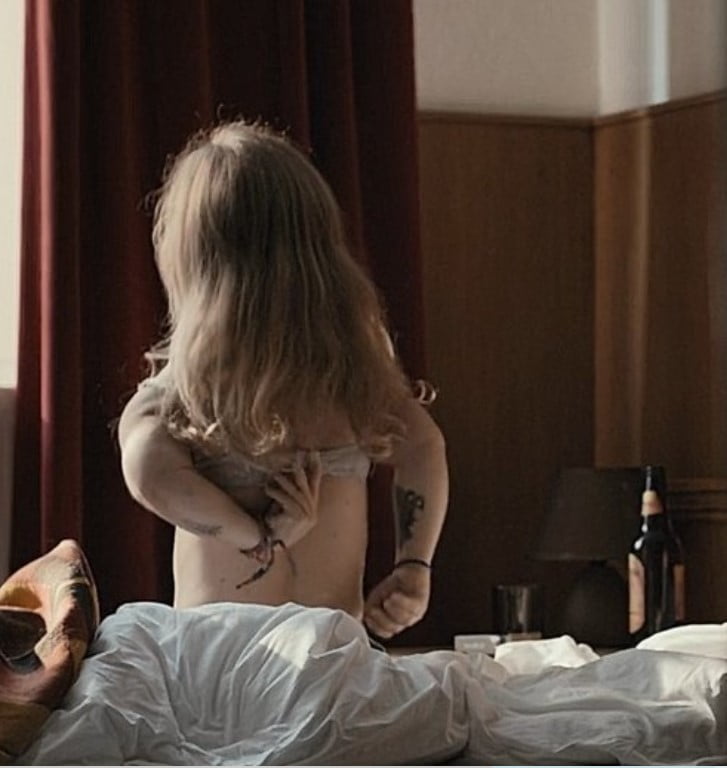 The live-action shorts (far and away the hardest one to predict, but Variety sez) No. 1 guess should be "The Long Goodbye," from the rapper Riz Ahmed, an angry 11-minute film about a wedding celebration in England targeted by a right-wing gang; "The Dress," a charming 30-minute Polish film about a young woman with achondroplasia, the same form of dwarfism that Peter Dinklage has, who feels her life would be transformed if she had a pretty dress for a special occasion; "Please Hold," a popular 19-minute sci-fi film set in the near future where dealing with a prison system is like trying to reach a real person in a frustrating phone tree; "Ala Kachuu Take and Run" a 38-minute film about a Kyrgyz woman kidnapped and forced to marry, and a sad 18-minute Danish film, "On My Mind," from The New Yorker, about a man intent on singing a karaoke song in a deserted bar. Both live-action shorts and animated shorts at AMC Neshaminy 24 Bensalem.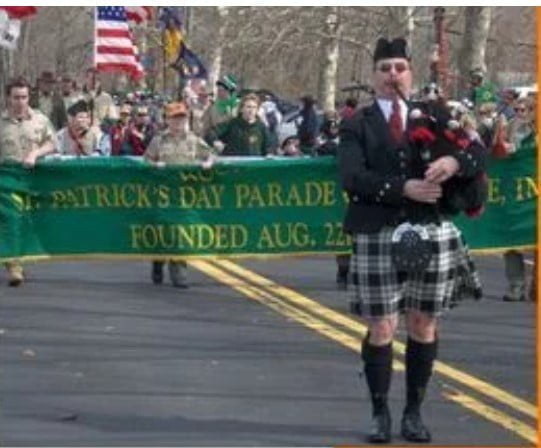 Saturday, March 12: Celebrate St Patrick's Day Of course it's not St Patrick's Day. That's on the 17th. But the 17th is a Thursday, and we'll all be working then, begorra. So why not pre-celebrate on Saturday? Warning, there will be rain early in the day, then a temperature change to snow and ice. So, the first event is only for the nimble. The parade in Levittown starts at 10:30 at the Conwell-Egan Catholic High School and ends at the Levittown American baseball fields on New Falls Road. Let's hope the marchers have spikes on the bottom of their shoes. Next, thank goodness, is indoors.

A hoolie from noon to 5 pm in Bristol is sponsored by the Ancient Order of the Hibernians. (The Greek Pythias of Massalia—today Marseille, France — named Ireland "Ierne" in 150 AD; Ierne became Hibernia under the Romans.) And so, the Hoolie (ie. "noisy party") will have two bands, the Broken Shillelaghs (upstairs) from 1 to 5pm and the Birmingham 6 (downstairs) from noon on. And when they say from "on," they mean that. Although the official event ends at 5 pm, it is understood that the complimentary food – ham, cabbage, potatoes – and "beverages" for purchase will go on as long as the food lasts and the Birmingham 6 will play – reportedly, all night. Open to all, not just Hibernians. Dancing, yelling, and singing are, of course, expected. Information about parking is available here.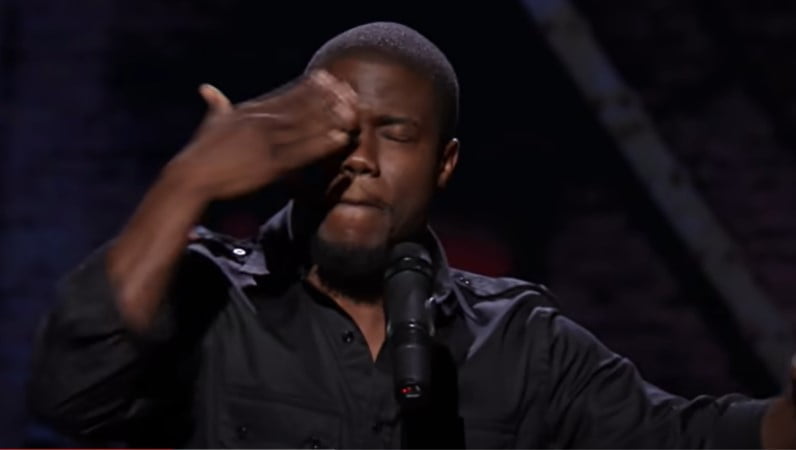 Sunday Night, March 13: 5:30 or 9 pm Kevin Hart A kid out of Philadelphia, made good. Here is his routine about being a father at Chucky Cheese, with the f-bombs removed – f-bombs being strategically placed in comic monologues, so be warned. Hart says of his family outing with his small children: "They got into this little altercation at Chucky Cheese. My baby was in the balls, and he [this other kid] was throwing the balls at her and hitting her in the head. My daughter so damn stupid she think it's a game. She waving her arms. (imitates) Bap, right in the head. She, 'Daddy, look!' My son just looking and nodding his head. (imitates) I was so damn mad at the way my family look. We look so damn stupid as a unit. She waving her arms, him nodding his head and slobbering. Me so mad. We didn't look good as a unit, man. I turned to my wife and said 'Why you dress us in different colors? We look like a circus act. Next time we go out, solid colors, like a team." If you don't find that funny, well, maybe you have to be in the audience, because they could not stop laughing. At the Wind Creek Event Center, Bethlehem. It's 28 minutes from Pipersville. Same time from Quakertown. Tickets range from $99 to $329 for that one seat left in the front row at the 5:30 show. Because tickets are mostly sold out. There are shows on Friday and Saturday nights as well, but whoo-ee. You just try to find a ticket for those nights. In fact, if you are reading this and not looking for a ticket before now, you are probably too late.