Friday March 25,6:30 p.m. – 8 pm.: A harvest walk followed by a chance to arrange your gleanings. Yes, it is spring. It will be in the high 50's, a little breeze, no rain. A great time for a walk and a talk about spring flowers. What to expect? Well, maybe native poppy, hepatica, yellow trout lily, blue violets … it all depends on what the guides know about their grounds. Most early spring flowers are pretty close to the earth, so the idea of arranging them will be interesting. Maybe they will include twigs, berries and grasses. Anyhow, $35 will get you a reusable vase, florist materials, a measuring device and lots of chatter and fun. Wear suitable clothing. May be muddy. Information from Marissa Jacobs, mjacobs@theartofecology.com, 570 497 9141, The Audubon Society, 2877 Creamery Rd, New Hope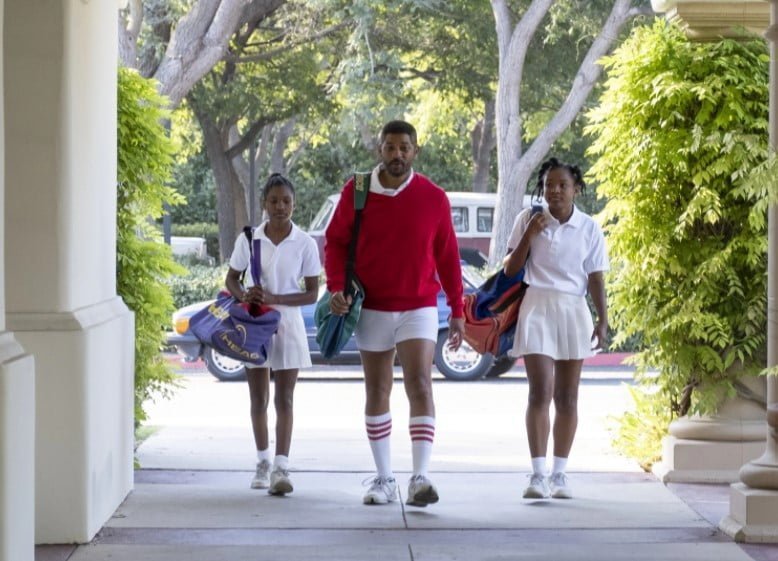 Friday, March 25: My last Oscar shoutout. HBOmax added "King Richard" on Thursday, the biopic of Richard Williams, the father of Serena and Venus, who made a 78-page plan to turn his daughters into tennis stars. It was a critical hit and a box office bomb. But, it got Oscar nominations for Will Smith as best actor, Aunjanue Ellis as best supporting actress for playing his former wife, also noms for best picture, best original screenplay, best film editing, and best original song, (Beyonce's) "Be Alive." Here is my tip. The odds have changed over the last month, and Will Smith is now considered a win for best actor; somehow Benedict Cumberbatch, considered unbeatable for "The Power of the Dog," is now in second place. So watch "King Richard" before Sunday night and see if the critics and the odds-makers are right. P.S., you can also see "West Side Story," because the odds are certain that Ariana DeBose will win best supporting actress for her role as Anita. "Dune," nominated for 10 Oscars, will win for some visual effects; this is for those of you with televisions half the size of your living room; "The Eyes of Tammy Faye," because Jessica Chastain looks like a winner for best actress. All on HBOmax.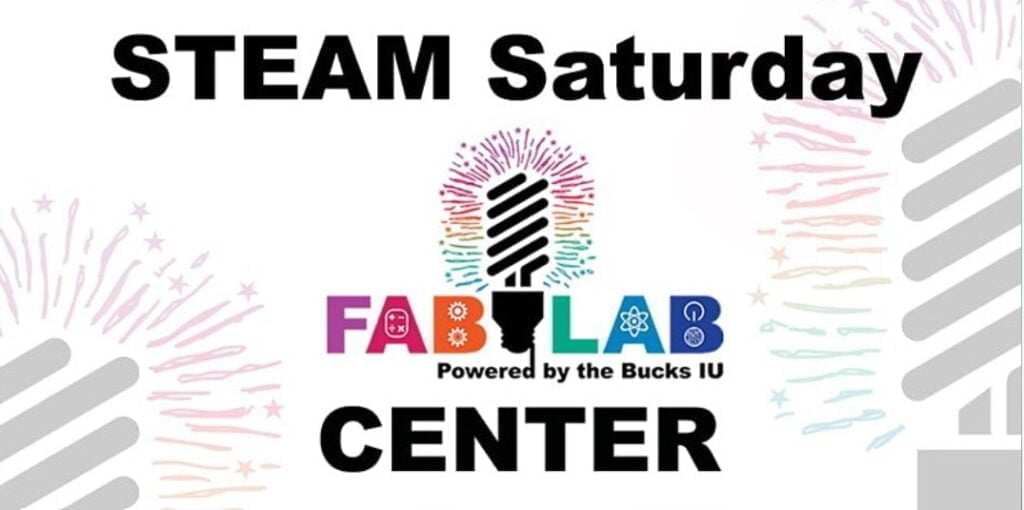 Saturday, March 26: 8:30 a.m. to 11 am STEAM Carnival. Let's break it down. STEAM is not a Steampunk term. It is Science, Technology, Engineering, Art, and Math, in this case for kids in grades 3 through 8. If the kiddos like carnival games – those "games of skill" that involve tossing balls into tilted baskets, or rings onto milk bottles, or squirting water at various things against a buzzer – that is to say real-life skills and not things involving joy sticks, this might be for them. It's a chance for them to design their own carnival game, out of cardboard. The $39 fee will include all materials and a take-home t-shirt, Fab Lab Center, One Ivybrook Boulevard, suite 150, Warminster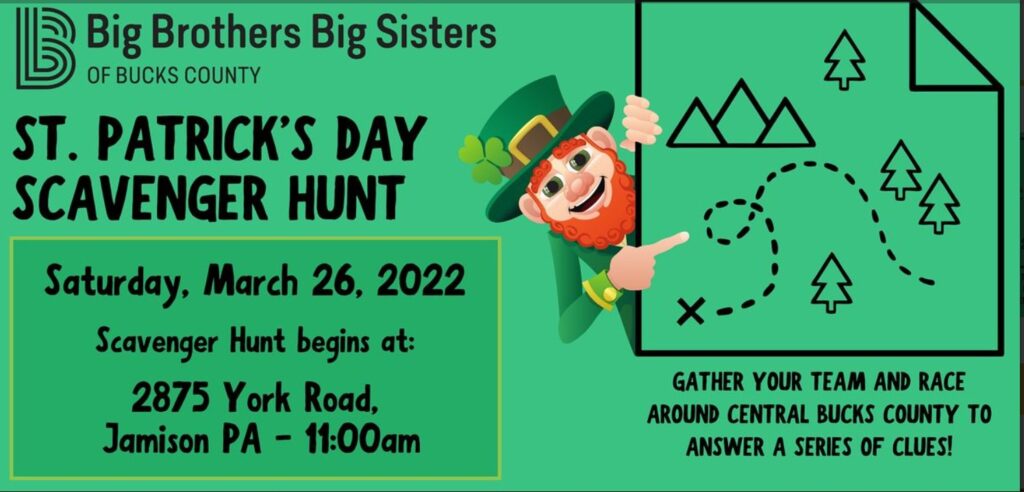 Saturday, March 26: 11 am to 2 pm Wait, is it still St. Patrick's Day? It is in Bucks County, this time sponsored by Big Brothers and Big Sisters of Bucks County. How about a scavenger hunt, either a day of family fun, or a time of intense family competition and squabbling. You decide! A little skimpy on details, but you know the idea. They give you clues, and you, uh, scavenge. No idea if there are prizes. It's all… a surprise! Tickets are $25, to benefit, of course, Big Brothers and Big Sisters of Bucks County. 2875 York Road, Jamison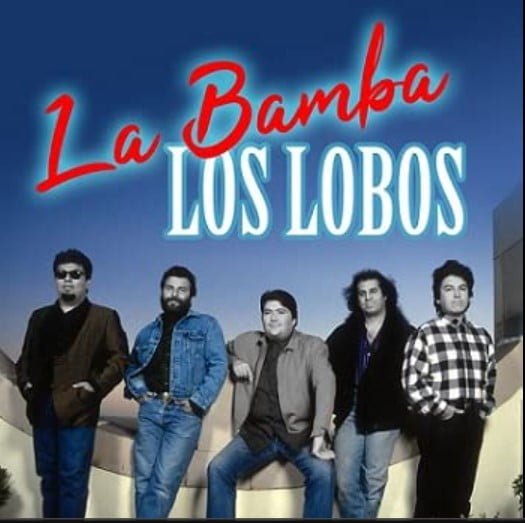 Sunday, March 27: 5 p.m.to 9 pm Los Lobos. With "Encanto" bringing all those Latin rhythms back to the hips and feet, it may be time to hear Los Lobos again. Way back (like 40 years ago) they rolled out their own brand of nortenos, cumbia, boleros, Tex-Mex, a little mariachi and, sure, they did the soundtrack for "La Bamba." Plus, they throw in Rock n roll, country, zydeco, blues. You got your whole kitchen sink here. (Somehow they miss samba.) $65 a ticket, Sellersville Theater. 24 West Temple Avenue, Sellersville.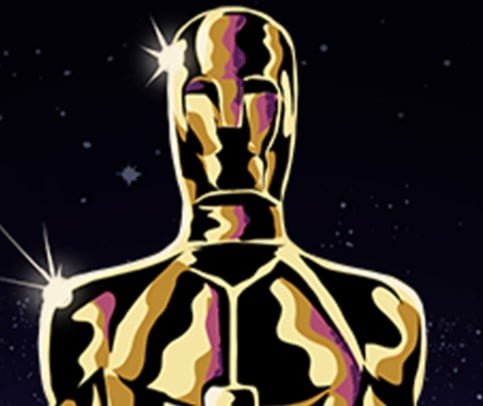 Sunday, March 27: 8 pm ABC The Oscars, of course, if you are a traditionalist. Some people prefer to turn to Twitter for play-by-play back talk and snark. It's the 94th Annual Academy Awards, with Regina Hall, Amy Schumer and Wanda Sykes as hosts. Billie Elish, Reba McEntire, and Beyonce will perform. The red carpet will be handled by Vanessa Hudgens, Terrence J and Brandon Maxwell. (Ask a 20-something who watched "High School Musical," or someone who watches BET or "Project Runway.") For red carpet obsessives, E coverage begins at 5 pm Eastern Standard Time. Doesn't that seem way too much of "Who are you wearing?" and "Over to you"?
Otherwise, for those of you who are following your March Madness brackets, Sunday is time for two "Elite Eight" games, one of which includes Villanova. Surely there are enough televisions in the house for everyone.