Friday, April 21: Nittany Lions Penn State's track and field team marched their way down south on Thursday for a three-day competition spanning into the weekend. Thursday will kick off the event with the men's and women's hammer throw, making room for the main course of tense college sports action on Friday and Saturday. Previously ,the Nittany Lions wracked up a grand total of 24 awards here in their home state in a face off against the Bucknell Bisons. More excitingly, on the final day of the competition Penn State received a second seasonal record shattering pole vault mark standing at 4.28m, this time delivered by Katie Jones. Hopefully, the Nittany Lions will see further success in their endeavors as Spring college sports play out for the two remaining months.
Saturday, April 22:  Oprah+Viola Netflix Special Event America's classic talk show sweetheart Oprah Winfrey once again opens the curtains for a special interview with a featured actress – but this one isn't royal, though some may claim her as royalty. Oprah will be interviewing the critically acclaimed Viola Davis, best known for her roles in The Help, How to Get Away With Murder, Fences, King Hedley II and Ma Rainey's Black Bottom.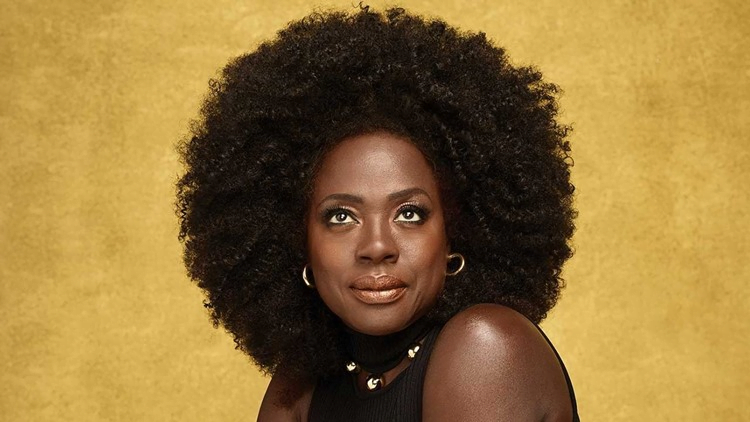 As the 95th selected literary piece to Oprah's book club, Davis's memoir Finding Me focuses on the array of childhood and professional experiences marred with abuse, poverty, racism and colorism, and how she came to peace with it all. One should expect some heavier topics to be breached on this Netflix special event, but if you're craving to hear the story of a woman who powers through what so many others are also forced to overcome, then settle down for a night owl's movie night at 3 a.m. EST.
Philly Pop Up Health Clinics Philadelphia's convention center will be holding a pop-up clinic by RAM on Saturday and Sunday starting at 6 a.m. and staying open until midnight. Funded solely by small donations and free of charge to patients, the goal is to promote and provide healthcare to those in Philadelphia who cannot afford it. The clinic will offer dental, medical and vision services, but you will need to choose a day and register ahead of time due to expected long lines. People will be expected to wait in the provided parking lot. If you're interested in the service or volunteering in Philadelphia for Remote Area Medical Clinics (RAM), visit https://ramusa.org/ or call the clinic with questions at 865-579-1530.
Saturday, April23: A Very British Scandal For those with a taste for British historical dramas, a la The Crown, the second season of the drama miniseries A Very British Scandal arrives on Saturday on Amazon Prime. If you want to catch the next juicy chapter in the screen adaptation of Princess Margaret Campbell and the 11th Duke of Argyll's marriage, Royal junkies should be sure to tune in.
Sunday, April 24: Danny DeGennaro To commemorate the release of the late Danny DeGennaro's biography "Way Too Fast," the Danny DeGennaro Foundation will be hosting its annual Creative Inspiration concert at Bucks County Community College. A Levittown resident and musician, the 56- year-old DeGennaro was murdered in his Crabtree Drive home on Dec. 28 , 2011. Following the homicide, the New York Times bestselling author John Farmer took an interest in DeGennaro's story and took several years interviewing more than 100 people who were acquainted with the man.
Following the release of Farmer's book, the aforementioned concert will be performed by old friends and former bandmates of DeGennaro's band, Kingfish. The event will be hosted by standup comedian Anita Wise. The event begins  at 6:30 pm at the Zlock Performing Arts Center on the Newton campus.
Medieval Festival Head on over to the annual Medieval Festival held at Glencairn Museum in Bryn Athyn PA, one of the few chances you'll get to see live demonstrations of Middle Ages artistry! From glassblowing, metalworking and mosaics to Gutenberg-era press printing, the event aims to immerse visitors in some of the stunning visual works from Europe's Dark Ages, most of which befits the 1900's hilltop castle, once occupied by members of Montgomery County's then-prominent Pitcairn family. Additionally, the event will have live music played by esteemed performers including, but not limited to, violinist Elizabeth Pitcairn and pianist Julian Gargiulo. Demonstrations of music on the authentic instrument, the sand mandala, will also be held. The event will be held from 1 p.m. to 5 p.m. and tickets are $15 for adults, $12 for seniors and students, and free for children under the age of 4.