Yet another Friday is upon us. The weather is going to be beautiful this weekend, as fall filters in. Below are plenty of suggestions for what to do to fully enjoy the beginning of fall, but before you start enjoying, please take 5 minutes to read our newest story from Jenny Cohn:
After you're done with that, please take a moment to become a monthly sustainer to our website, so that we can continue our important reporting long-term.
Friday, September 16: Tonight, Crossing Vineyards & Winery is hosting The Fabulous Grease Band tonight for the last concert of their 2022 Summer Concert Series. The Fabulous Grease Band plays Rock and Roll from the 50s through the 90s. They call themselves "America's Party Band." Tickets for the show are $20. Crossing Vineyards & Winery is located at 1853 Wrightstown Rd. in Newtown.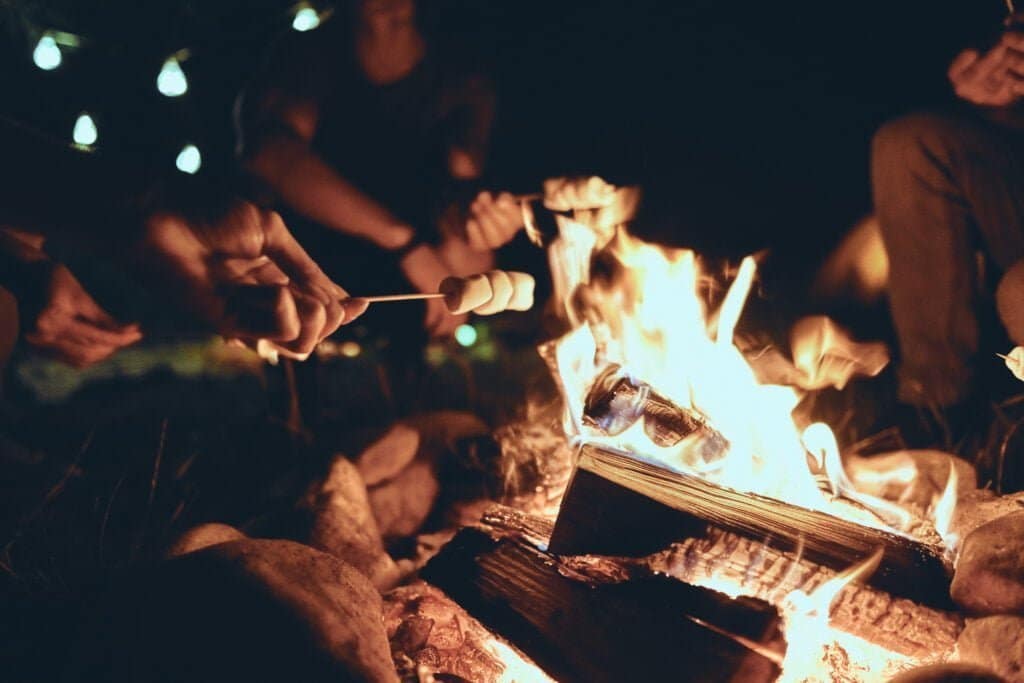 If you don't feel like going out, tonight's weather looks perfect for having a backyard fire. Maybe pair it with dinner. One of my favorite campside dinners is stuffed zucchini in foil packets. It's super easy to make, and always turns out delicious. You can stuff them with just about anything, but here is a recipe for inspiration. While you're throwing stuff in the fire, have you ever made mountain pies? Again, this is a choose your own adventure recipe, but here are some options. In order to make mountain pies, you will need to invest in at least one mountain pie maker. Trust me – it's worth it.
Saturday, September 17: Upper Bucks Brewfest is happening from 1 p.m. to 5 p.m., and proceeds benefit the continued revitalization efforts in Quakertown. Tickets are $45 or you can spend for the VIP hour before the brewfest for $60. There will be 70 craft beers and wines, along with craft and food vendors. Mike Greer & Company will be playing live music during the event as well. The Brewfest is taking place at the park at 4th Street, adjacent to Univest Performance Center.
For something completely different, Tinicum Park Polo Club is hosting their Wine & Polo Event from 1 p.m. to 5 p.m. The gates open at 1 p.m. and the polo match starts at 2 p.m. For the $80 ticket price, enjoy the VIP tent with wine and food. If you're not there for the $80 ticket price for wine and food, you can purchase a general admission ticket for the polo match for $10 per car load. The general admission ticket allows you to set up in the tailgate area, where you can bring chairs/tables and your own food and drinks. Just don't do any grilling. Tinicum Park Polo Club is located at 961 River Road in Erwinna.
Sunday, September 18: Pennridge's 54th Annual Gallery of the Arts is happening in Sellersville from 12 p.m. to 5 p.m. There will clearly be arts and crafts to admire and buy, but there will also be food trucks, live music, children's activities and entertainment, and local wineries and breweries. Every year, they choose one artist to be featured, and this year's artist is Micah Myerov from Perkasie. Micah has degrees in Painting, and 3D Animation and Visual Effects, and works as a freelance sculptor. His work will be on display at the Buxmont Awards in the Baum House.
Also on Sunday, David Falcone will be playing at the Dubliner on the Delaware in New Hope from 2 p.m. till 4 p.m. In researching what to do this weekend, I was blown away by David's fingerpicking and full sound he creates. Interestingly, David works as a Professor of Psychology at LaSalle University. Dubliner on the Delaware is located at 34 North Main Street in New Hope. There doesn't seem to be a cover charge, so spend generously while you're there.