If you've been living under a rock, Tuesday is the General Election. The weekend before election day is traditionally GOTV (Get Out the Vote) weekend. Perhaps you have plans to volunteer and knock some doors, or go to a rally. All the biggest surrogates and candidates will be on the campaign trail this weekend, for the final push before election day. Below is a list of events happening in and near Bucks County.
On Saturday, from 11 a.m. to 12 p.m., the League of Women Voters is hosting Civic Saturday. Their event description says, "Civic Saturday brings friends and strangers together to nurture a spirit of shared purpose. It's a place to connect around the values and practices of being an active citizen." The event is at the Bucks County Free Library. You'll need to register to attend.
Saturday, from 1:30 p.m. to 6 p.m., the PA Democrats are holding an event featuring President Biden and former President Barack Obama in Philadelphia at the Liacouras Center. Lt. Governor John Fetterman will also be there. You will definitely need to pre-register for this event.
Sunday, from 3:45 p.m. to 6:45 p.m., Attorney General Josh Shapiro, Rep. Austin Davis, and Lt. Governor John Fetterman will be having a rally in Newtown. Register to attend the event.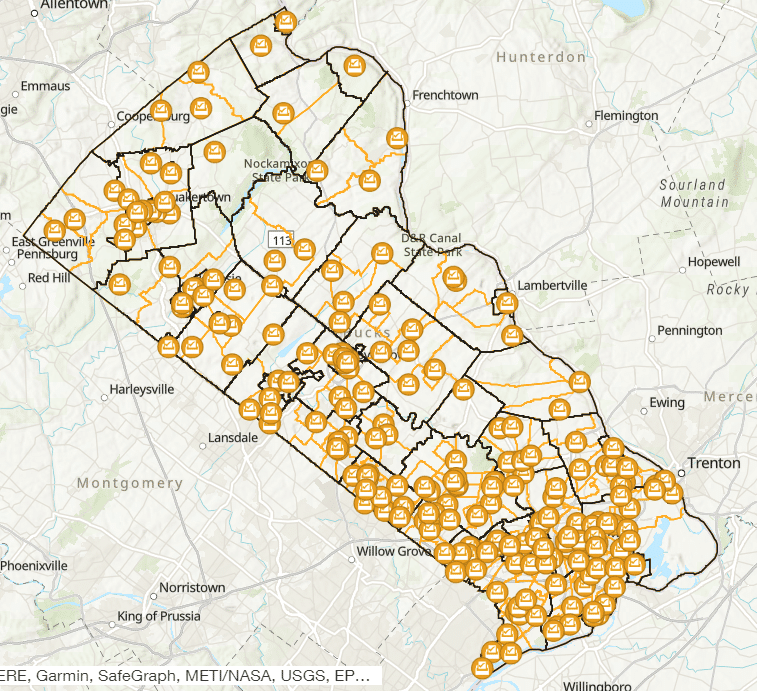 Election Day is Tuesday, November 8th. Polls are open from 7 a.m. to 8 p.m. If you are voting in person, find your polling place here.
If you are voting by mail, your ballot must be received at the county elections office by 8 p.m. on Tuesday. You can check to make sure it has been received by looking it up here. If you haven't yet sent in your mail-in ballot, you have two choices – take it with you to the polls and surrender it, in order to vote in person; or return it to a drop box location.