Early in their relationship, Steven and Fiona Trachtenberg went on dates at Apple Jack, a now closed bar in New Hope. Now married with children, the couple wants to give the place a new life.
Steven and Fiona's new restaurant is named Dharma Bums and will feature vegetarian food with an "Asian flare." They were inspired by The Dharma Bums, a novel by Jack Kerouac first published in 1958. They hope to have live music from local musicians, host events, and make their restaurant a community space. The restaurant is set to open in early August.
The Dharma Bums is a largely autobiographical novel that details Kerouac's introduction to Buddhism and spiritual journey with other Beatniks while partying, having poetry jam sessions, rucksacking and wandering – juxtaposing Eastern and Western cultures, Steven said.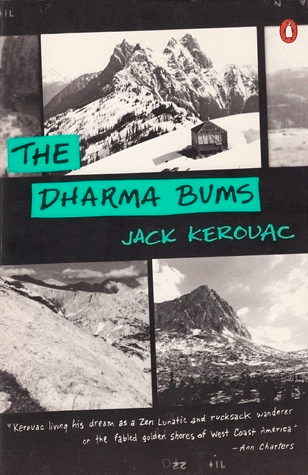 "We're using Dharma Bums as kind of our guiding light as that piece that cements everything together thematically," Steven said.
The menu will have things on it like mozzarella sticks wrapped in wontons, kimchi mac and cheese, and grilled cheese made with paneer and banana lumpia, which reflects the novel's themes, Steven said.
The couple wants to preserve as much of Apple Jack as they can while still making the place their own, Fiona said.
"A lot of people have very fond memories of this place, a lot of people met their partners here, a lot of people tell me that so we didn't want to completely sanitize and restart the place," she added.
The interior of Dharma Bums is influenced by the 1950s and with live edge furniture, Steven said. The couple has traveled as far as Brimfield, Massachusetts, to attend auctions and purchase the ideal furniture.
Fiona is also a ceramicist and made several pieces for the restaurant, including some of the signs and lighting, which gives the interior a unique handmade feeling, she said.
Hopefully Dharma Bums will be more than a place to eat. The couple is looking forward to hosting a variety of events and classes to bring the community together and help people connect with each other without technology distracting them, Steven said.
"There is no TV in Dharma Bums," Steven said. "We want people to be able to talk and listen to music and read a book, and not looking at the baseball game."
Steve and Fiona want to have live music from local bands playing original songs and revive the underground music scene in the area.
Like the music, the food will also be locally sourced as a way to minimize Dharma Bums's carbon footprint.
Steven used to work in manufacturing, producing items in China and selling products to big name retailers like Walmart and Target. Going from that to a local, community-oriented business is exciting, he said.
"I think that's really important to think locally, sometimes versus globally," Steven said. "And the world's going to hell in a handbasket right now and we can have a little oasis here in Point Pleasant, Pennsylvania, that people can come to."
The couple is hoping to open Dharma Bums early in August and can't wait to see the looks on peoples faces, especially from people who remember Apple Jack.
"They've got really fond memories of the place. I'm looking forward to inviting them back here and also making new memories," Fiona said.
For the latest updates, follow Dharma Bums on Facebook and Instagram. It is located at 4935 River Road, New Hope, PA.