Pennsylvania will have $1 billion of film and television shows shot in the state this year, divided about a third in the eastern part and two-thirds around Pittsburgh, Dawn Keezer told the Pittsburgh-Post Gazette earlier this year. She heads the Pittsburgh Film Office. There is also a Philadelphia Film Office and a Pennsylvania Film Office, which tries to lure locations all over the state, from foot bridges to toll plazas, tract houses to mansions.
It divvies up those options up in many ways. One of them is "Bucks County."
So let us see what the PA Film Office finds attractive about Bucks County. M. Night Shymalan (we know he made up his middle name in college, right?) shot "Lady in the Water" (1996) in Levittown. Didn't see it? No one did. The PA Film Office mercilessly flogs Levittown for its 1950s suburban ordinariness.
It even goes so far as to pitch particular intersections — the 300 block of  Indian Creek Entry — in an attempt to gin up excitement. Also high on its list: Penndel, which is touted for its pedestrian-looking fire station and streets, and its convenient location "close to Philadelphia."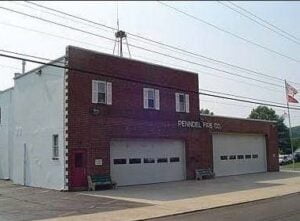 Sometimes the Film Office suggests a single home, like the large, unfurnished house in Trevose, with "6 bedrooms, large family room (29×19 sq ft) with woodburning stove, large kitchen, dining room, living room, 2 full bathrooms, 27 windows, hardwood floors, whirlpool tub, 3 floors, porch, basement, yard. Built in 1912. This house was previously owned by producers of the popular Philadelphia TV show, American Bandstand. Dick Clark was often seen coming to the house regularly for many years while the show aired. Occasionally there were guests like Steve Lawrence, Edie Gorme, Jerry Lee Lewis, among many other musicians and celebrities."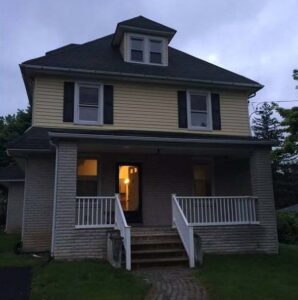 First, are they sure a film scout in 2021 has even heard of any of the above-named "celebrities"? And what difference would it make?
There are pretty historic villages, like Fallsington, with its schoolmaster's house, and oddities like the Fonthill Mercer Castle in Doylestown, 44 rooms, 10 bathrooms, 5 bedrooms, 18 fireplaces, 21 chimneys, all of it built, according to the Bucks County Historical Society, in "an eclectic mix of Medieval, Gothic, and Byzantine architectural styles." Perhaps for a horror film
There are surprisingly few bucolic images other than parks: Washington Crossing, Nockamixon. The Film Office shows a large private property, the Prancing Peacock Farm, in Yardley, PA. But for every flouncy period setting there is a Motel 6 in Warminster, a Bucks County Correctional facility or a picture of a Toll Plaza on the PA Turnpike.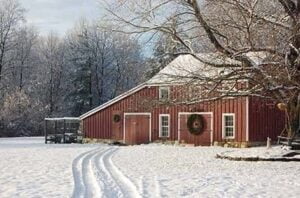 We did call to ask why Jim Thorpe, PA is on their list of "Bucks County locations," but so far have not received an answer.
Perhaps most interesting of all is their offering of the former Bucks County Courthouse as a location. Since it never quite looked like a courthouse, and has now been turned into offices, what could it possibly play? A space station?
We invite you to look over the 12 pages of photos of Bucks County locations and suggest a new Bucks County street  corner, house, glen, building that you think would make a terrific film location, one that you think the Film Office has missed. And PS. They already know about Sine's 5 and 10 store in Quakertown.