This is the second in a series of stories about candidates in the recent election.
For Frank DeLuca of New Hope, PA., the election on Nov. 2 was "You win one, you lose one." He won the election for constable of New Hope Borough, with 845 votes, lost the election for New Hope Mayor, 610 to 603. The mayor remains Lawrence Keller, a Republican who has been reelected since 1998.
DeLuca said it was hard to beat an incumbent, bragged that he'd come closer than the last three challengers, then lamented bad tactics. He shouldn't have run for both jobs. Especially since Republican judges rarely call on Democratic constables to spend days in court, which is how constables make their money.
"It's politics," he said.
New Hope is a touristy town. There is the New Hope Playhouse, where Broadway shows try out material. It has been a gay hot spot and home to abstract landscape painters since the 1950s. Where those people go, rich people follow. The Hamptons, Provincetown, New Hope.
And DeLuca is a well known figure here. He spent 34 years in the police department. Before that, he was in Army Intelligence at Fort Hood, TX. It was in the Army, after a failed marriage to his high school sweetheart, that he came out of the closet.
DeLuca was the first bicycle patrolman in Bucks County. There was resistance. "On Sundays, you can't move in a police car," he explained to them. "But on a bike, if I got a call, I would go in and out of traffic and be the first one there."
It involved training: "You learn to go down stairs on a bike," he said, "pick up a gun riding a bike." He was able to curb noisy motorcycles in town because he could ride up to them to hand them citations.
He and his husband, Rey Velasco, a pediatrician, have been together for 34 years, married for 8. Velasco ran for New Hope councilman while DeLuca was a bike cop, "to protect him from some prejudices that came from being an openly gay policeman." Velasco served on the council for 12 years.
DeLuca says he is not interested in politics. But he tapes Borough Council meetings and has been on the Shade Tree committee for 20 years. He went to the Women's March in Doylestown in September. As a former policeman, he is allowed to carry a gun, so he volunteers to escort women to abortion clinics. "I'm looking into that outside of New Hope," he said.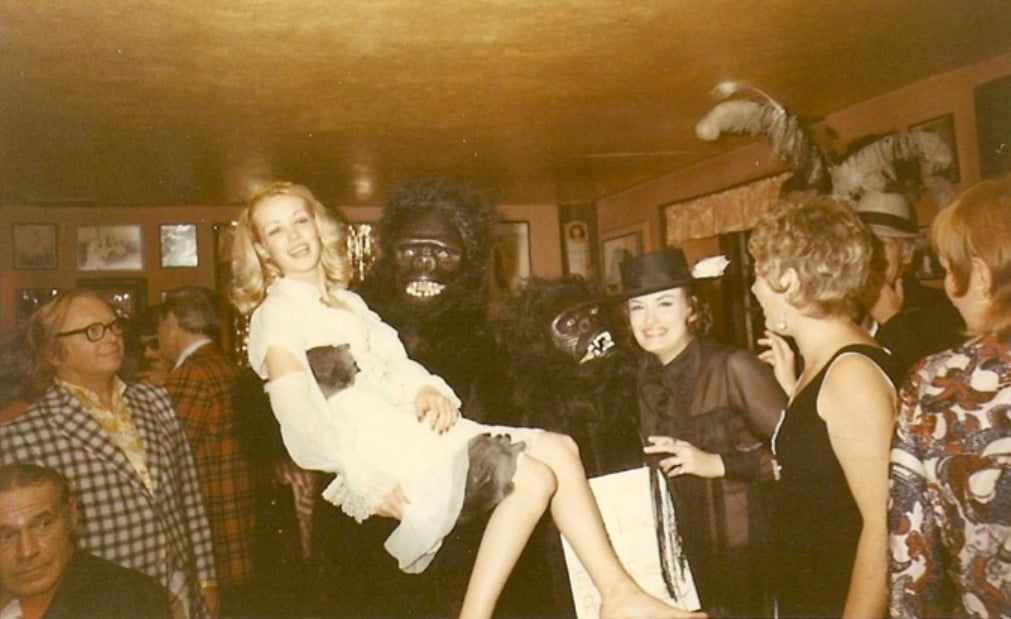 His big concern for New Hope these days is the disappearance of gay clubs. The Prelude closed in 1989. Odette's isn't what it was in the 1970's. The Cartwheel, which opened in the 1960s, burned to the ground in 2005. And the Raven? DeLuca's mother used to go to the Raven with him to hear Russell Eiffert play showtunes on the piano.
In June of 2019, Gateway to New Hope LLC bought the Raven and announced, "While ownership has changed, the operations of the Raven will remain the same." Four months later, Gateway said it would demolish the Raven. In its place is a parking lot for overflow cars from Gateway's River House at Odette's, a luxury hotel. A room for New Year's Eve with a river view is $600.
When asked what changed most about New Hope, DeLuca said, "Rich people."