The vote on Tuesday, December 14, was 220 to 208. The Congress of the United States voted to hold Mark Meadows, former Chief of Staff to former President Donald J. Trump, in contempt of Congress. The vote was turned over to the Justice Department.
Brian Fitzpatrick, Representative of the 1st Congressional District of Pennsylvania (basically, Bucks County and the Montgomery Mall), joined the Republican herd in rejecting the vote. In fact, seven fewer Republicans voted to hold Meadows in contempt of Congress than they did former Trump aide Steve Bannon. But then Mark Meadows was a former Congressman from North Carolina. And Steve Bannon was a former … movie producer?
Only two Republican Congress members, Liz Cheney of Wyoming and Adam Kinzinger of Illinois, voted for the resolution, and both had been members of the bipartisan Congressional committee that brought the contempt citation to the House. Two other Republicans had been proposed for the committee, both supporters of Trump and the Big Lie: Jim Jordan of Ohio and Jim Banks of Indiana. The two Jims wanted recounts of the presidential votes in Pennsylvania, Michigan, Arizona, Georgia, and Wisconsin. After the attack on the Capitol building, when Congress resumed counting electoral votes, both Jims voted to exclude Biden's votes from Pennsylvania and Arizona.
The two Jims were not seated on the committee, as Nancy Pelosi rejected them for being disruptive and divisive.
During the debate on Tuesday about the contempt charge for Mark Meadows, Jim Jordan and Jim Banks were vocal, this time about the contempt citation being a set-up.
It was at that point that Rep. Steney H. Hoyer (D-Md) said he was "not surprised that the gentleman from Indiana [Rep Banks] does not want to see this subpoena honored because, madam speaker, I believe that he fears the information that would be brought forward. Fearing the truth is not an excuse for not honoring a subpoena of this Congress."
Then we heard from another gentleman from Pennsylvania, Scott Perry (R) of Pennsylvania's 10th Congressional District (Harrisburg), who wanted a comment by Steney H. Hoyer (D-Md) taken down (or stricken) from the record.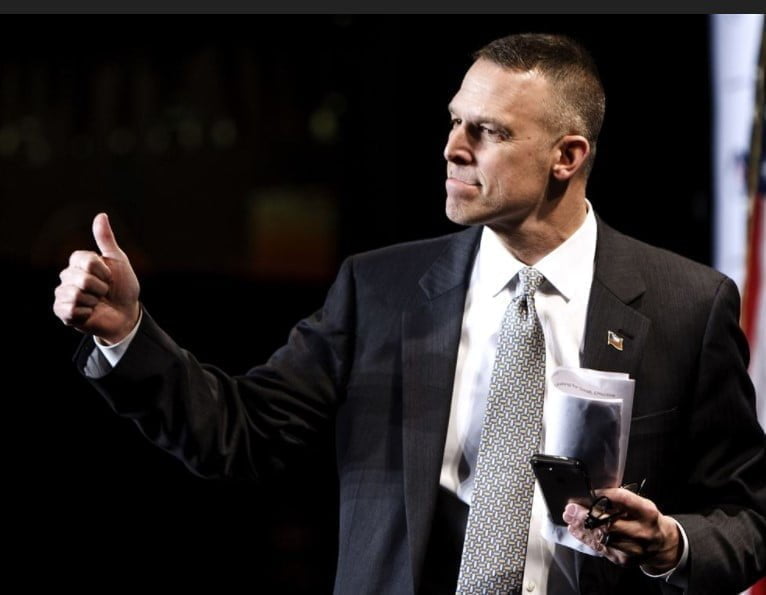 Scott Perry, it should be noted, is of a mind with the two Jims. He also believes votes from Pennsylvania, Michigan, Arizona, Georgia, and Wisconsin should be recounted. And on Jan. 6, he voted against counting electoral votes for Biden from Arizona and his own state, Pennsylvania.
The gentleman from Pennsylvania's objection was presented to the chair, who considered it, and rejected it, ruling that the gentleman from Maryland's remarks were not inappropriate.
It remains to be seen what the Justice Department does with the Contempt resolution. It may just be a gesture. But among such gentlemen, sometimes a gesture is all one can ask.