1. Numbers are not absolute. Pennsylvania is the fifth largest state, and it grew by 2.4 percent from 2010 to 2020. However, it ranked the slowest of the 50 states in growth, and so it lost a Washington congressman. (So did New York State.) Still, the commonwealth will have 17 of them, and we're guessing you can't name five. Bucks County will keep its sacred place as District 1 but, as you will see, there is a court case that might change its shape.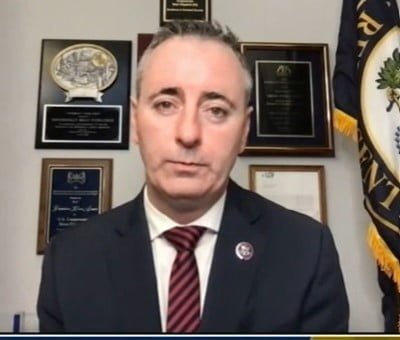 2. Divide and conquer. Redistricting comes in two flavors, congressional and legislative. Pennsylvania has 203 representatives in its house; because populations changed, districts will change. The map advanced by the committee eliminates one Democratic-leaning seat from the current map while maintaining the number of Republican-leaning and highly competitive seats. It has, however, pulled a switcheroo in Bucks County. If you think you live in Pennsylvania District 29, think again. Where last election it was Buckingham, Warminster and Warwick, the redistricted District 29 will now be Doylestown Township, Doylestown Borough, Chalfont Borough, New Britain Borough, Buckingham Township, Solebury, and New Hope. Surprise! There are also 50 senatorial seats. All of the representatives and half of the senators will be up for election this year. This, my friends, is legislative redistricting and you are invited to add your two cents at the North Office Building on January 6 and 7, either in person or by zoom.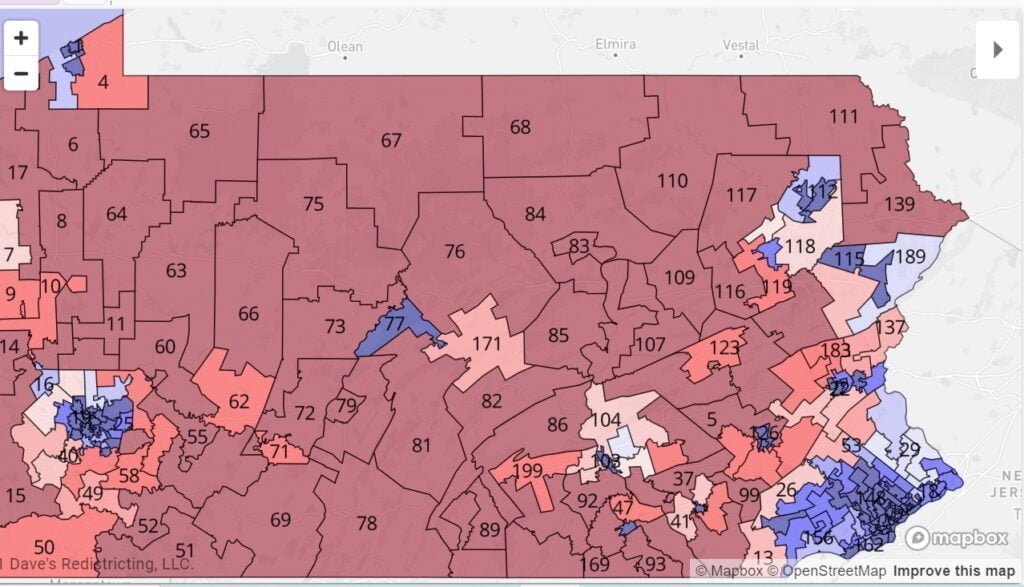 The committee asks that you register to speak here.
The maps must be final by Feb. 15, the filing date for candidates. Maps shown here are from the Dave's Redistricting App, a country-wide free source for granular information about redistricting backed by donations, but not a nonprofit. It is funded by some of the nonprofits found in 4.
3. It's the other one, congressional redistricting, that will get all the attention. That's the musical chairs in which 1 Pennsylvania congressperson out of 18 will lose a seat. According to the 2020 census, the five largest counties in Pennsylvania remained the same in 2020 as they were in 2010: Philadelphia, Allegheny, Montgomery, Bucks, and Delaware. The National Redistricting Action Fund (more about them shortly) has filed Carter v. Degraffenreid, Veronica Degraffenreid being the special advisor on election modernization in the Pennsylvania Department of State. The Carter in question is Carol Ann Carter of Yardley, PA. Her name is first on the list, since she is from District 1, Bucks County. To describe the lawsuits let's go to number 4.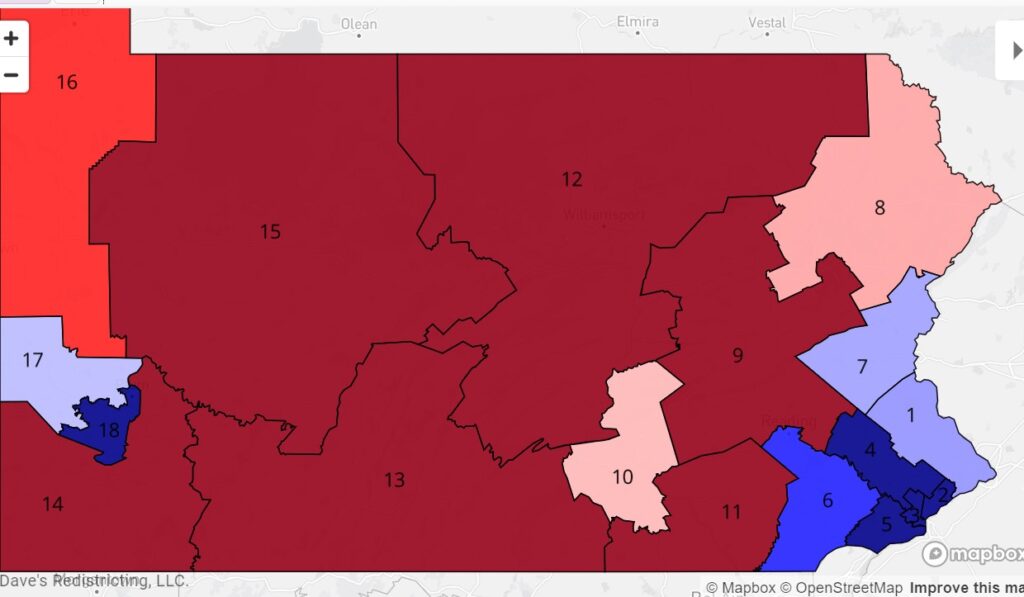 4. There are groups on the left that want to expand voting rights. Barack Obama and Eric Holder were vocal about the risks of gerrymandering as soon as Obama left office, although, according to Karl Rove, who is known to be totally unbiased, "Their definition of a 'fair' map is one that gives Democrats an unfair advantage." Through such nonprofits as Think Blue and the National Democratic Redistricting Committee other groups like the National Redistricting Action Fund have tried to claw back rights that have been redistricted away by stacking, cracking and packing (terms that we will not cover in 5 Easy Lessons in Redistricting, but that lead to districts shaped like snakes, giraffes and water buffaloes). It is the latter, NRAF for short, that has filed lawsuits challenging Pennsylvania's legislators about redistricting. Their most recent suit was filed in December — Carter v. Degraffenreid — and received little notice except to say they were challenging the Pennsylvania Legislature for being late in coming up with a map. The Bucks County Beacon, however, realized that the backbone of the case is the disproportion of population growth.
5. As suburban counties grow, rural counties lose population. Generally speaking, congressional districts are made up of counties. In the 2020 census, urban and suburban counties (growing) were compared with rural counties (losing population) and found to be even more unbalanced. Or to put it in redistricting speak, "malapportioned." The NRAF argued in this petition that "only 23 of Pennsylvania's 67 counties gained population." Bucks County being one of them. "The counties that lost residents were primarily concentrated in more rural areas in the north and west." Thus Bucks, Montgomery, Delaware, Philadelphia, Dauphin, Chester, Northampton were among the nine districts filing suit, claiming that their constituents were not being fairly represented. If people in light blue Bucks County, which gained 25,000 people between 2010 and 2020, want their congressman to represent them fully in Washington, the lawsuit argues that his vote should carry as much weight as whoever is elected to serve the decidedly conservative red District 16: Erie, Crawford, Mercer, Lawrence, and Butler Counties — which together lost 40,000 people.
As the organization Fair Vote puts it, "Redistricting encourages manipulation of our elections by allowing incumbent politicians to help partisan allies, hurt political enemies and choose their voters before the voters choose them."