We are new on the scene, but that doesn't mean we haven't had opinions or found opinions we were eager to share with you. Cyril Mychalejko is a progressive columnist for The Bucks County Courier Times and The Intelligencer; John L. Micek is the editor in chief of the Pennsylvania Capital Star newspaper. Consider these:
We Need Politicians' Town Halls Now More Than Ever
Cyril Mychalejko: Bucks County GOP must reject extremism
Cyril Mychalejko: Bucks County Youth Must Rise Up to Defend Education
Petroziello Case Shows Bucks' Mental Health System Needs an Overhaul (from The Intelligencer)
John L. Micek: Fitzpatrick's 'Yes' on Infrastructure Is the Least of the GOP's Problems
Linda Lee: Lesson 1 to Bucks School Boards: Hate Speech Is Not Free Speech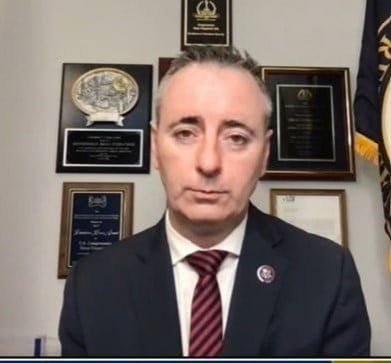 The Bucks County Beacon has watched our Congressman Brian Fitzpatrick closely, from February, when we told you how to reach him to what our reporter Joey Sweeney described in June as proposed legislation Fitzpatrick introduced, which Sweeney called the "Campus Maga Snowflake Law," to protect Conservative voices on campus to his vote against the "For the People Act in August to an update in September on Fitzpatrick's busy schedule – a Christian event in Ukraine, a bipartisan bill to expand loans to small businesses, and no comment on an article in Rolling Stone about Jan. 6.  
In October, Fitzpatrick is moderate in all things, including being moderate. But he will toe the Republican line when ordered to do so.  Voting against raising the debt ceiling.   Against censuring Brian Gosar. And no on the contempt vote on Mark Meadows. Fitzpatrick votes yes on the "hard" infrastructure bill but indicates he will go the other way on the "soft" bill, the one offering social services. For a gimlet-eyed view of Fitzpatrick, Joey Sweeney recommends watching the Kierstyn Zolfo segment from Bucks Co. Indivisible on YouTube.
Finally, we have covered those who are stepping into the race as Democrats against Fitzpatrick, Ashley Ehasz and Paul Fermo
And we have profiled a GOP challenger, Bradley Lanning.
Let's see, what else happened in Bucks County over the last six months… oh, right. There was an election. The May primaries set the stage: the most contested elections turned out to be for the school board races, a development spurred on by the right. "As School Days Loom, Confusion & Alliances Make Mud Out of COVID Policies" (Emily Smith) tied attacks on the Bucks County Health Commissioner to a group called ReOpen Bucks, which along with another group, Back to School, influenced the school board races. ReOpen Bucks members disrupted school board meetings. "This Is Why We Can't Have Nice Things: How Palisades SD Wound Up Going All Virtual for School Board Meetings" Joey Sweeney
We profiled some candidates:
Cyndi Shain: A Reasonable Person Running for Palisades School Board
Bucks Sheriff's Race 101: Your Handy Primer
Bucks DA Race 101: Your Handy Primer
And we referred people to Cyril Mychalejko for information about other candidates:
"Having Trouble Keeping All Your Bucks Schools Wackadoos Straight? Cyril Mychalejko Has a Substack for That" Joey Sweeney
The quirk in this election: a man from Doylestown, Paul Martino, threw $500,000 into a Back to School PA PAC (which eventually grew to $620,000) that gave $10,000 grants to school board races in selected school districts in Pennsylvania. That included the races in Bucks County, and the candidates his PAC funded for the most part won. In Bucks County, as elsewhere, they were exclusively Republican candidates.
"Right Foot Forward at the Polls on Nov. 2" Linda Lee.
The Beacon's take was spelled out in "Why the Nov. 2 School Board Election Matters, Really Matters" Linda Lee. The right had decided that three issues – mask mandates, vaccinations, and critical race theory – would ignite school board races and win elections, not just for school boards but for other races. The mantra was individual choice.
And it worked
"113 School Board Candidates Supported by Back-to-School PAC Win Races"
The Democratic Party had a tough time beating back GOP candidates, but there were some bright spots.
The Beacon noted that Bucks County voted for Lori A. Dumas, who had a victory as a Commonwealth Judge:
There was an unheard-of 40.3 percent turnout in Bucks County for an off-year election and some races were too close to call. So many mail-in-ballots arrived and could not be tallied by the end of the day, that not all of them had been counted. And so,
On November 10: "Final Nov. 2 Election Results? Wait."
Then on November 24: "Final Election Results? The Board Won't Say." There were four demands for a recount, only one involving a school board race, this one with one vote separating the winner and loser in Region 9, Council Rock School District. The challenge came from the Democrat in the race.
Final results were not announced, but on the Board of Election web site, a notice was posted that on December 10, one month and one week after the election, the candidates demanding a recount, or their representatives, and two people from the relative political parties, could attend the recount for the four elections, two in Newtown, one for New Britain Township Supervisor, and the Council Rock school board race. The recount did not change a single number, and one vote still separated the Council Rock race. The Republican was seated on the school board.
The Bucks County Beacon followed up with a two-part look at one reactionary person elected to a school board:
"Palisades School District's New Right Wing Board Member, Cora Landis: Part 1" Linda Lee
"Cora Landis Joins the Palisades School Board: Part 2" Linda Lee
And profiled another candidate who won one election and lost another in the same town.
Then there was the escalating bad behavior at school board meetings. It's not like we haven't covered that, as seen above. But when The New York Times does a two-part podcast on the Central Bucks school district, and then Philadelphia magazine follows up with a 6,500-word story in their January issue.
"The Next Thing You Know, Central Bucks School Board Story Will Be on 60 Minutes."
What more is there to say? However, Emily Smith forwarded an important story early on, about the militia connections behind some of the "grass root groups" stirring up protests at these meetings.
We have tried to keep our readers informed about extremists and misinformation. The Bucks County Beacon has relayed information about Covid infection rates, the latest warnings, the occupancy of ICU units. We have revised our Weekend suggestions to include "Stay Home" options, instead of urging people to go out. We take this kind of information seriously.
In our few months of publication, we have tried to give Bucks County residents the information they need and want. We can always do better. That's what we plan to do in 2022.
The Editors.