January 7 Friday Stay Home HBOMax. Teenage Euthanasia. Stop reading when you've heard too much. That might be about now: "crotch beetles." Still with us? Ok, this is an animated series about a funeral parlor in central Florida. The grandmother runs the funeral parlor with her semi-normal son. Her daughter is a zombie. There is a teenage granddaughter. The six-episode series, with one episode called "The Bad Bang Theory," began on Adult Swim in September. HBOMax bought it. More episodes are coming.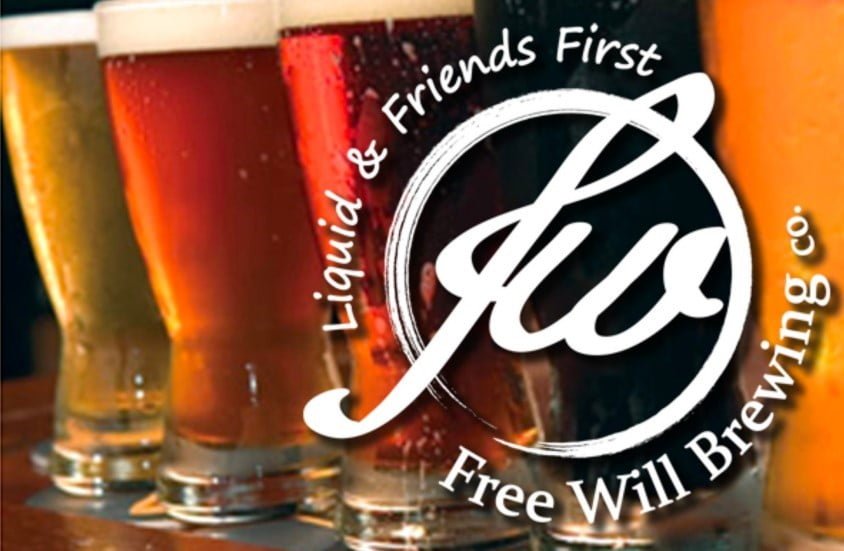 January 7 Friday Go Out 5pm to 9pm This is only for the triple vaccinated, mask-wearing, if-I-don't-leave-the-house-I'll-go-mad people. So, you need a night out. There is a beer tasting at Washington House for Free Will Brewery of Perkasie. If you can get out of the driveway (what do local teenagers charge these days to shovel you out?) why not try it. They want you to make a reservation. It's at Washington House is at 136 North Main Street, Sellersville.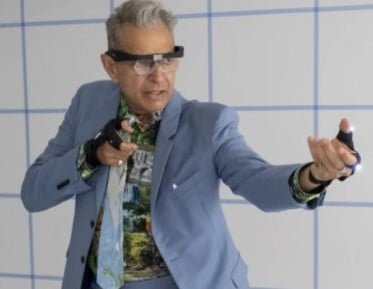 January 8, Stay Home All Day. Now don't think this is an ad for HBOmax, but the final season of Search Party, all 10 episodes, dropped on January 7. If you haven't been a fan until now, let's just say two words. New this season: Jeff Goldblum, at his Jeff Goldblumblumiest, all hooded eyes as a sort of crazy (??) Elon Musk eccentric billionaire. (We don't know if he plays piano. We aren't paid enough to watch 10 episodes for you. You'll just have to watch and see for yourself.) John Waters plays the head of an adoption agency that is really a genetics firm that creates perfect children for wealthy gay couples. Do you see now why we suggested taking an entire day? Also suggested, a fruit shake, then toast for breakfast (but at a table – no crumbs). Good coffee or tea. A glass of wine or so around noon with a light bite. Three episodes in something stronger. Order in. Our choice: Korean barbecue. Or sushi. Or – don't want to be too esoteric, but have you tried Gold Noir cheese with red wine? Anyhow. Fortify yourself for the last three episodes. Aren't you glad you stayed home? Now discuss the difference between undercooked chocolate fudge cake and the real treat: chocolate cake with ganache filling.
January 8, Saturday, Go Out. Nothing is healthier than being outdoors. And if you live in an apartment, this is a chance to do yardwork. Silver Lake Nature Center has a regular Work Day on the first Saturday of the month. This year, that was New Years Day, so they rescheduled. So you can spend this brisk – OK we will admit it, bitterly cold, but sunny – day outdoors, picking up dead branches, raking, replacing gravel, and tidying the place up. They say "Be prepared to get dirty. Bring a refillable water bottle." Maybe they mean cold and wet. Register here or by calling 215-785-1177." The Silver Lake Nature Center is at 1306 Bath Rd, in Bristol.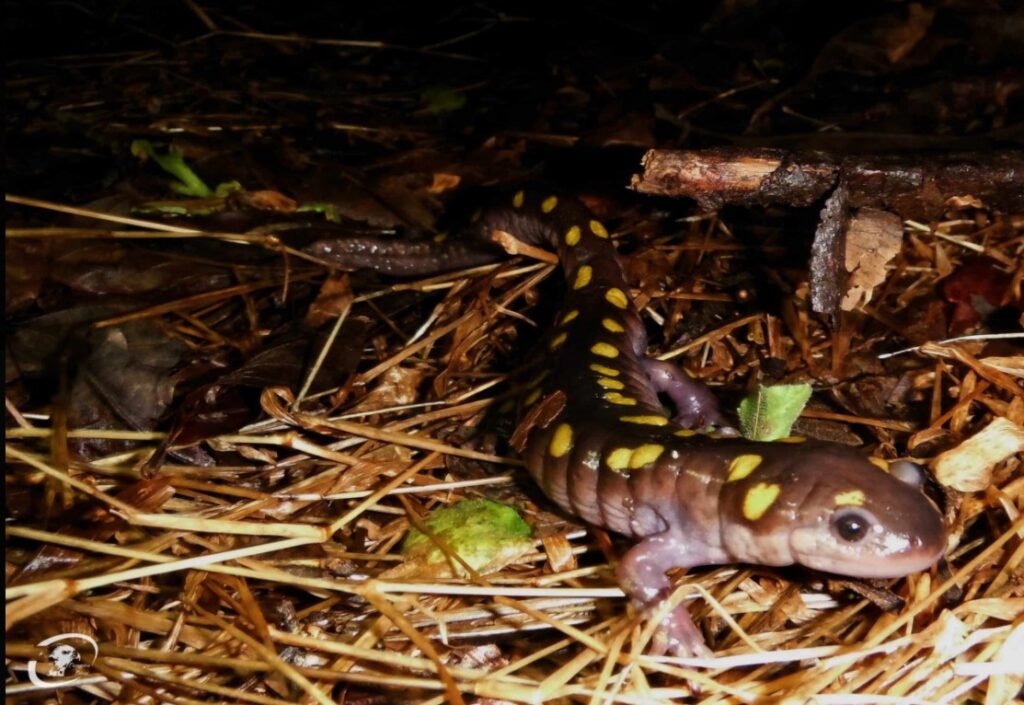 January 9, Sunday. 2pm to 3 pm. Stay home now and get inspired to get wet in a month or so. It all begins with a ZOOM nerdfest. And it will cost you $15 to find out about the Great Amphibian Migration. Salamanders (and frogs) snap out of their winter hibernation when spring temperatures hit 40 degrees or so. Then certain of them – there are 22 species of salamanders in Pennsylvania, including the gorgeous blue-spotted salamander, which is not seen around these parts – start hauling their tails out of deep holes and heading straight for temporary pools of water. Unfortunately, what often stands between their rocky homes, and those pools of water, are fast-moving cars. About 20 percent of spotted salamanders, like the one above, are killed during this spring migration, where salamanders meet, mate and lay eggs. Here's the deal. Come migration time, the Sourland Conservancy Amphibian Crossing Guard Program will train volunteers how to safely count, and even hand-carry, hapless salamanders (or frogs), who are doomed when a car is determined to squash them. But you need to sign up now. The one-hour lecture on Sunday is by Carolyn Klaube of the Sourland Conservancy, sponsored by Bowman Hill's Wildflower Preserve in New Hope. To get a Zoom ID, go here about going out. This may be the start of a new obsession for the family. Be prepared to create a terrarium and answer questions about exotic singing frogs. Then be on an email chain to don gear and go out between 6 pm and 8 pm to help salamanders cross a road. In warm (ish) spring rains.