Independent media hasn't just recorded history in this country, it has also shaped and made it.
This can be traced back to Thomas Paine's "Common Sense," abolitionist pamphlets, left-wing newspapers like The Masses publishing writers like John Reed in the 1910s, the explosion of underground media in the 1960s like I.F. Stone's Weekly newsletter, Ramparts Magazine, and the constellation of publications within the Black Radical Press.
A more modern iteration of this progressive publishing tradition arose back in 1999 when I was a college student in Seattle protesting the WTO with 80,000 people from around the country and globe. Media activists launched the online Indymedia movement and an Independent Media Center was created there to democratize journalism, popularize participation from citizen journalists, and offer on-the-ground rebuttals and counter-narratives to the corporate media's misreporting and misrepresentations of the global justice movement and police brutality during these "Five Days That Shook the World." This actually exploded into a worldwide network, with Indymedia websites popping up across the country and globe.
This experience, and the impact it had on me, led me to join the editorial collective of Upside Down World in 2005, which was a grassroots, reader-funded online magazine that covered politics and activism in Latin America.
And after over a dozen years of growing that award-winning media outlet before eventually moving on, and a few year hiatus, I find myself back in the progressive independent media movement.
I am excited to join the team at the Bucks County Beacon. Today is my first weekly column for this upstart publication, and I am thrilled about what lies ahead.
I will use this space to continue to write and report on what you have already seen from me in the two local daily newspapers, just with more frequency and a little bit more punch. The column, like this outlet, will rake up the far-right muck flooding our school boards, local, state and federal government bodies, and the public square. It will blast sunlight onto this darkness and lay bare the backwards and reactionary policies, politics, and behavior that has been turning Bucks County into a nationally recognized anathema with our militia, anti-science/COVID19 conspiracists, QAnon cultists, bigots, Proud Boys … and on and on.
But more importantly, my joining the staff of the Bucks County Beacon is about movement building, and helping grow the already vibrant Bucks County and Pennsylvania progressive media and activism ecosystem, which already includes outlets like Raging Chicken Media and The Rick Smith Show, and groups like Rise Up Doylestown, Lower Bucks for Change, Bucks County Anti-Racism Coalition and the New Pennsylvania Project, among scores of other organizations and individuals.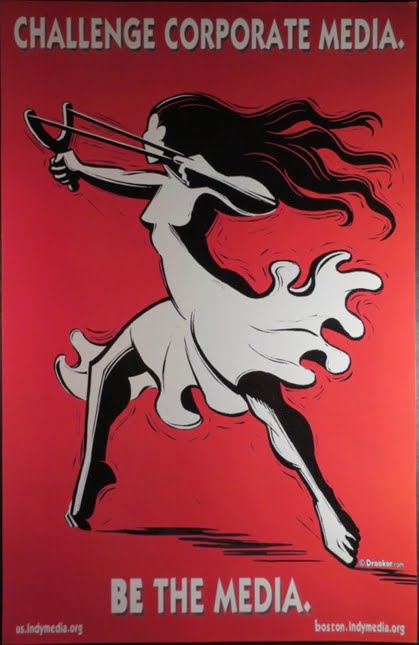 I am going to highlight the work being done by folks like you, in order to help educate, organize, and mobilize the community fighting for a more just, sustainable, and inclusive Bucks County, PA, country, and world.
Now don't get me wrong. Local media has done a great job covering Bucks County. If you have been reading my newsletter and following me on Twitter, you'll know that I always try to highlight local reporters doing an exemplary job, like WHYY's Emily Rizzo and Bucks County Courier Times/The Intelligencer reporter Chis Ullery. But these two outlets don't have the staffing or resources to cover everything happening in Bucks, from all the far-right school board insanity to a proposed gun show in Newtown. This is where the Beacon comes in: to break news, fill in the cracks, and dig deeper.
This works when all of us are involved. And I want to invite you to join me in being the media that you want to see. Together, let's build the Bucks County Beacon into a reader-supported, popular, and participatory media outlet that acts as a catalyst for community organizing and action, and progressive change.
Cyril Mychalejko is a Bucks County Beacon columnist. Read his columns on Fridays and follow him on Twitter.