Battle lines drawn in Newtown
Elen Snyder, in a fit of candor, admitted that it is a mere technicality that has given Newtown Township a chance to oppose a gun show at Jim Worthington's Sports Training Center in March. But that technicality – a zoning law — did not inform the virulent emails that were sent to her in her position as a township supervisor. There were harsh, even hysterical, words about guns and Jim Worthington.
Where to start? Jim Worthington was described in a Philadelphia magazine profile in 2019 as the "brash, bullish owner" of the posh Newtown Athletic Club (NAC), just down the road from his Sports Training Center. He was quoted as saying, "I'm a big fish in a small pond here." He has flaunted his Big Trumpy Fish position by cozying up to Mike Flynn in 2016. We know that because he posted photos of the occasion on his Facebook page (before taking them down).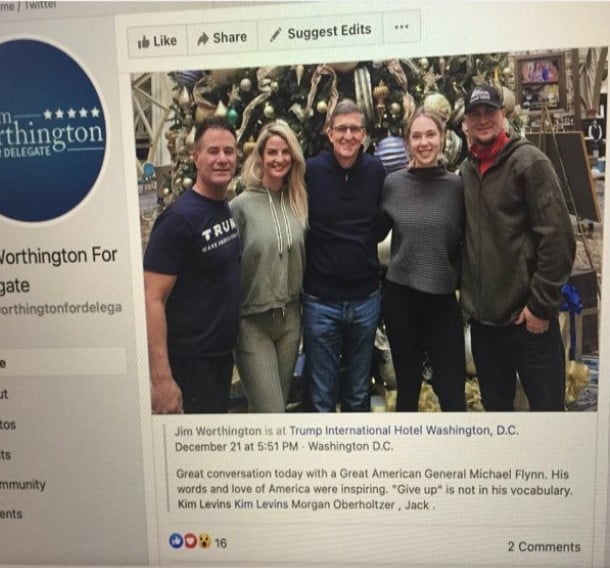 Or to put it more harshly, as Jordan Hopkins did: "Jim Worthington evokes the imagery of bullets and warfare to his thousands of friends and supporters, a network of stochastic fearmongering that Worthington neither understood nor attempted to control."
Worthington believes the Newtown Athletic Club to be a world-class spa, fitness palace filled with beautiful people. Not a suburban gym.
Also, he believes that the 2020 election was stolen.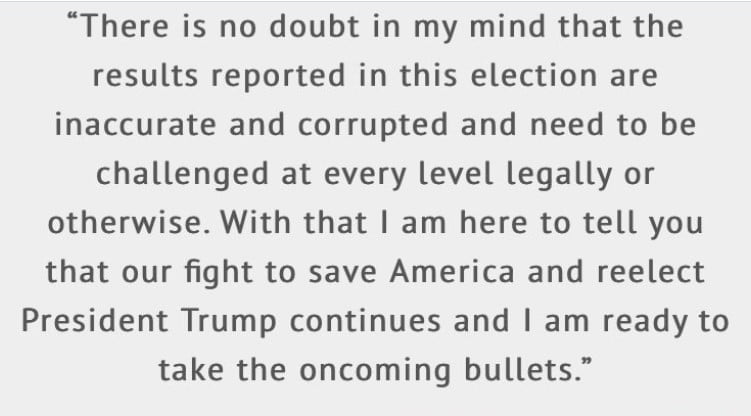 As for the rancor in Newtown about the evils of guns, those started when a self-interested provocateur, April Fairfield Macgregor, slapped a flyer advertising the EAGLE gun show on the Newtown Facebook page on January 20. Macgregor and her husband run On Target Supplies, a gun store in Huntington Valley, PA, just over the line from Bucks County. She is an avid supporter of the NRA, gun rights and gun shows.
Talk about poking a bear with a stick. She clearly enjoyed the firestorm of comments that followed, saying that a hubbub would only draw attention to the Newtown gun show, and thus bring more buyers.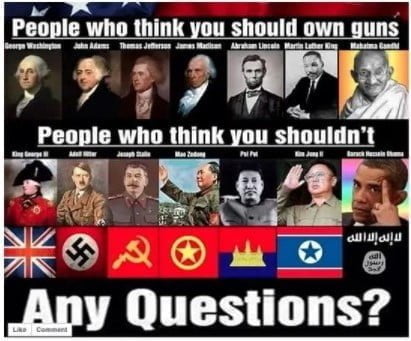 The new owner of the gun show, Jordan Vinroe, answered those Facebook comments, assuring people that his shows were wholesome family events, and that lots of policemen and law enforcement people would be there. To buy guns. He said the proper paperwork and background checks would be made.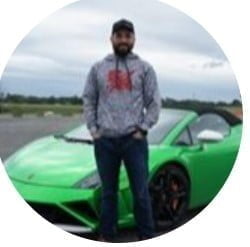 He did not mention that he bought Eagle Shows only a month earlier, so bragging about his shows was a little premature. Further, he did not disclose that his other business is JSD Supplies, which sells 80 percent kits. Those are "hobbyist" gun kits, including for AR-15 assault rifles, which can be ordered online and constructed at home. As JD Supplies website says, "…you'll have a fully functional firearm without the hurdles of a background check or government fees. Your personally built weapon also won't require a serial number (in most states), making it the perfect solution when privacy is a priority." The kits are made of a kind of plastic that can pass through metal detectors.
Swell!
Anyhow, back to the gun show. The Sports Training Center is a business and has a right to do business. Jim Worthington said on the Dom Giordano radio show, "All we were doing was providing the opportunity to rent out space." Note that Jim Worthington is not himself putting on a gun show, but renting the space to Eagle Shows. Still, there is that zoning law. The light industrial area, according to the Newtown Township zoning ordinance, can be used for: an antenna, a sports facility, a childcare center, a commercial space, a self-storage space, etc. None of the uses includes an event space. And therein lies the problem.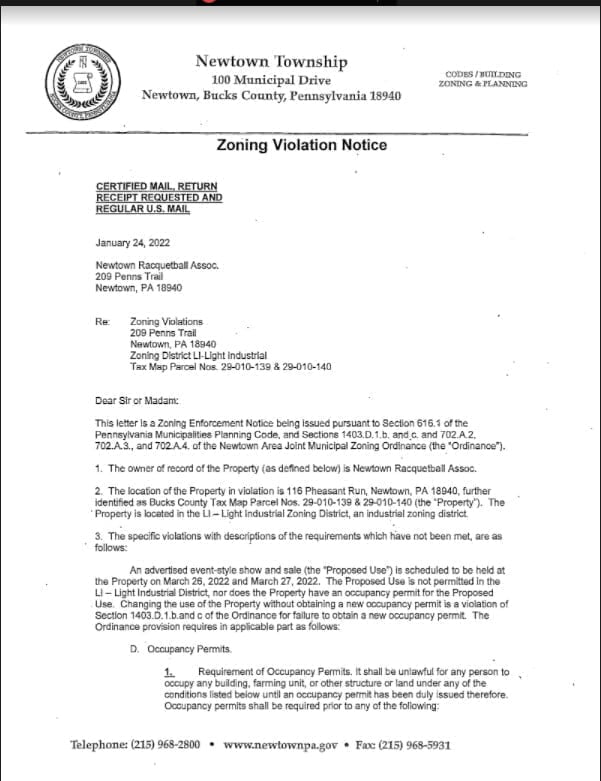 The township sent a letter on January 24 telling the Racquetball Club (the original name of the business that Worthington bought) that the event would be in violation of the code, and subject to a $500 fine.
There was a Newtown Board of Supervisors on January 26 where Ashley Ehasz, a Democratic candidate for District 01, appeared to make either a campaign speech or a denunciation of Jim Worthington, January 6, Trump and the gun show. The board, which has a 4-to-1 Democratic majority, also accepted 46 emails as part of the record, all negative about the gun show (and/or guns and/or Jim Worthington).
The Zoning Board will meet on February 17, and Worthington may appeal at that point or argue for a variance, since his sports facility handled a rally for Donald Trump, in 2016 that drew 5,000 people. That was clearly an "event."
"We will most likely have a gun show," Elen Snyder said. "If he doesn't go to the zoning board to make an appeal, he will end up with a $500 fine. And he can certainly find his way around that. He's a major landowner around here."
For sure, there will be a turnout at the zoning board meeting, and a lot of grumbling about who is going to pay for crowd control at this event?
It's the basic upstairs-downstairs, what-do-we-taxpayers-get-out-of-it-while-he-lives-in-a-mansion-response. Without the pitchforks.
This is 2022. Facebook works just as well.