When I spoke with Kevin E. Leven this week to talk about Black History Month, he recounted how he was joking with a friend recently who wanted to talk, telling him, "I'm in the busy season now, I'll have to get back to you in March."
But if we're being honest, Leven, an anti-racist organizer and co-lead of the Bucks County Anti-Racism Coalition, a 503(c)(3) nonprofit charity organization dedicated to educating, informing, and taking action on matters of racial justice, is always pretty busy.
One thing he'd like to see though is more people getting involved more consistently. He laments the sometimes cyclical nature of community involvement.
"I want to get people engaged in a way that they were in 2020 without anyone else having to die," said Leven, refencing the police murder of George Floyd that sparked nationwide actions. "That's what I would like to see."
Black History Month can be a celebration for February, but racial justice organizing and anti-racism activism needs to be year-round.
"Anti-Racism is needed," said Leven. "If you agree that racism is a bad thing, and you know what the prefix 'anti' means then we are in agreement. And it might mean that it will necessitate leaving your comfort zone at some point."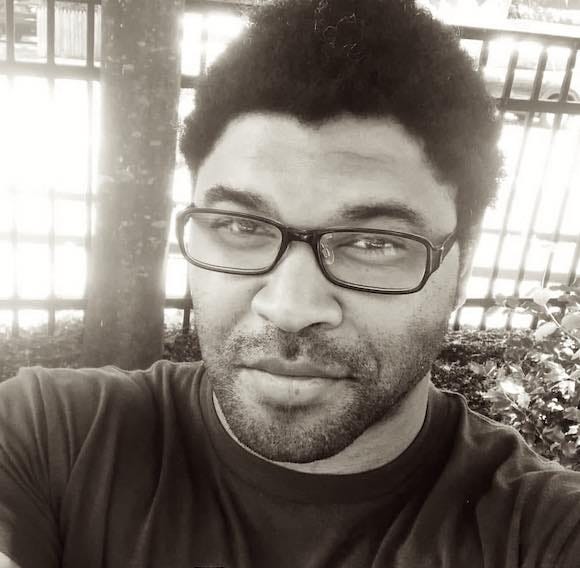 And if you are from Bucks, it's not hard to see why we live in an all-hands-on-deck moment in this 90 percent white county.
A few years back in New Hope, a restaurant posted a sign inside its eatery "joking" about "a dog owner trying to apply for welfare for dogs that were 'mixed in color, unemployed, can't speak English and have no clue who their Daddies are,'" a thinly veiled insult to immigrants and people of color using racist tropes, as well as demonizing the poor and unemployed. Leven helped organize protests against the restaurant.
More recently in Pennridge School District, you have white parents targeting Black authors at school board meetings, calling out the works of Langston Hughes, James Baldwin, Frederick Douglass, and Amanda Gorman. This group even celebrated the successful removal of two books by Black Authors from a proposed 9th grade English curriculum: "This Is My America" by Kim Johnson, and "American Street" by Ibi Zoboi due to their organized pressure campaign.
Leven said the biggest racial justice issue the Black community is facing, and by extension the entire community, is racist education policies being pushed by right-wing school boards like in Pennridge.
"We've seen a huge push to make sure that our voices are silenced and that our history isn't told," he added.
Pennridge didn't stop there.
The all-white, all-Republican school board scrapped all of the district's Diversity, Equity, and Inclusion efforts, leading the Bucks County NAACP to conclude that "only white children are welcome in Pennridge." Leven went to speak at a Pennridge school board meeting and was heckled by parents, telling me it was one of his worst moments as a Black advocate for change in Bucks County.
"It left me feeling pretty terrible," he said. "It made me wonder if my efforts were even working. It made me doubt myself. It was pretty awful."
Across Bucks County, schools suspend and call the police on Black students at disproportionately higher rates than they do white ones. There is a Republican Doylestown Township supervisor who disseminated a hate flyer propagating the "white supremacist talking points." And the neo-Nazi Patriot Front group is even recruiting locally.
And statewide, Pennsylvania incarcerates Black people at a rate seven times more than they do whites.
There are plenty more examples of systemic racism, both reported and unreported, that need to be confronted, challenged, and changed.
Bucks County needs your involvement.
Leven explained that the Bucks County Anti-racism Coalition's work is about making people hungry to learn, making them want to engage, and ensuring that they are doing what they can to help dismantle systems of oppression.