Friday February 18 8 pm "Dancin' in the Streets" The Philadelphia Pops Orchestra is trying to get its groove on. And so can you. How about a trip into the city? You can do it. Get a move on. With Shayna Steele, who was in the original cast of "Hairspray," and was a backup singer for Rihanna on tour. Also, Chester Gregory, who performed on Broadway as Barry Gordy in "Motown, the Musical," in "Hairspray," and in "Sister Act" and other shows. The third singer performing with the pops orchestra is Michael Lynche from season 5 of "The Voice." And, hey, if not tonight, they are doing it again at 3 pm Saturday and Sunday. That's in the daytime. You can check for tickets (starting at $35) here. Kimmel Center, Philadelphia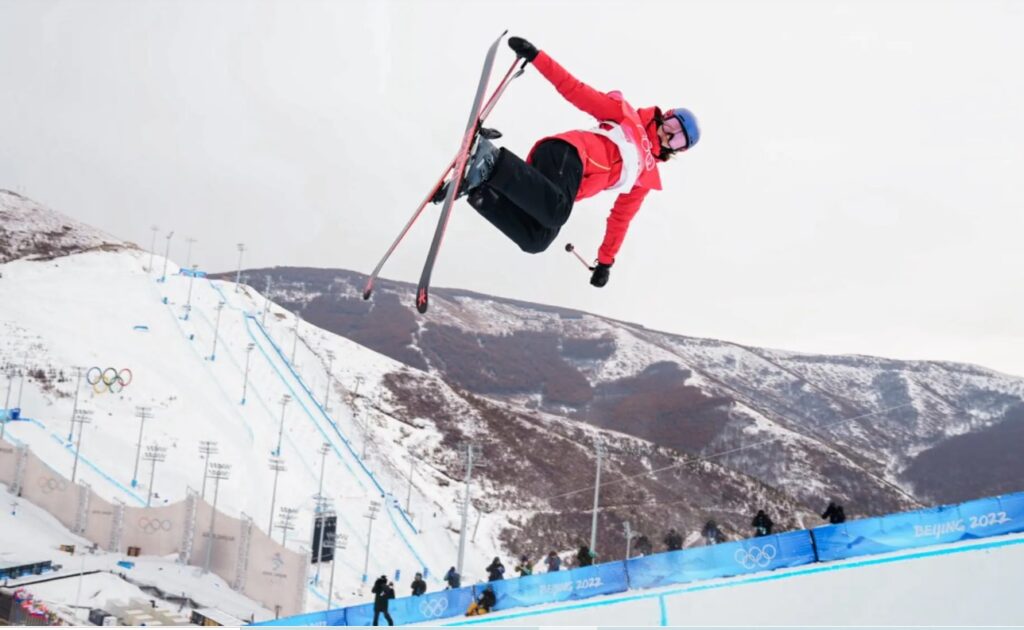 If you stay home, the Olympics are still on: 5:30 in the morning, you can watch the pairs figure skating short program: Georgia, the US, Canada and Japan. Alas, women's free-skiing half-pipe runs 1, 2 and 3 for the medal, was run this morning in China, but that was last night, Thursday night, in the USA. So by now you've probably seen, I'm guessing, Eileen Gu, from California, win the gold for China . Almost all of the schedules got it wrong. But you can still watch the semi-finals of men's hockey, at 8:10 am, Russia vs Sweden, to see who will play the winner of Thursday's semi-final match, Finland vs Slovakia. Or I guess watch all of these things in prime time. Only one more day of actual Olympic competition!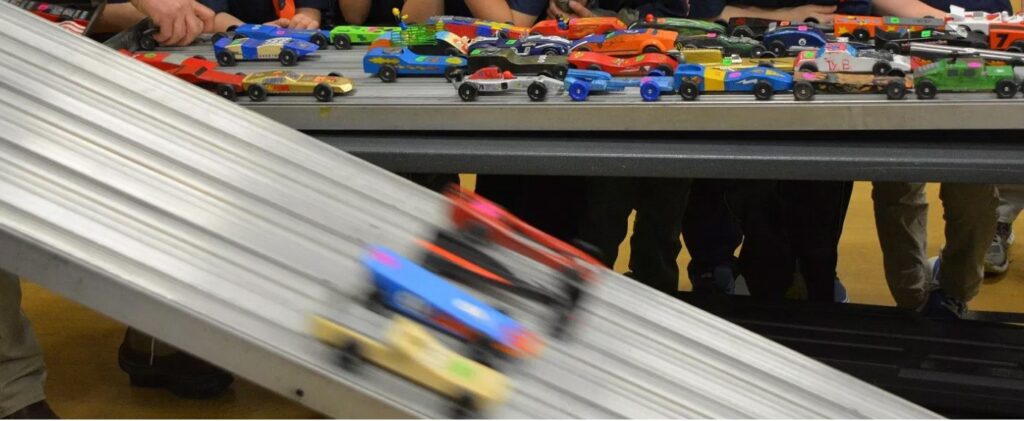 Saturday, February 19 9 am to 3 pm Things don't get more family friendly than a local Pine Wood Car Derby Race for kids from ages 3 to 16. If your family is new in Bucks County, this is a great chance to meet other families. Kids (psst, more likely handy parents) design and decorate cars cut out of wood blocks. The dandied up cars are then raced down a steep incline. But before you go, I suggest you and your kids watch this informative video, which explains conservation of energy and six ways to make the fastest car (graphite, sure, but using only three wheels on the track – who would have thought?). There are prizes both for speed and for decorations. Cars must already be registered. Too late to get creative. Bucks County Community Church, 1249 W Maple Ave, Langhorne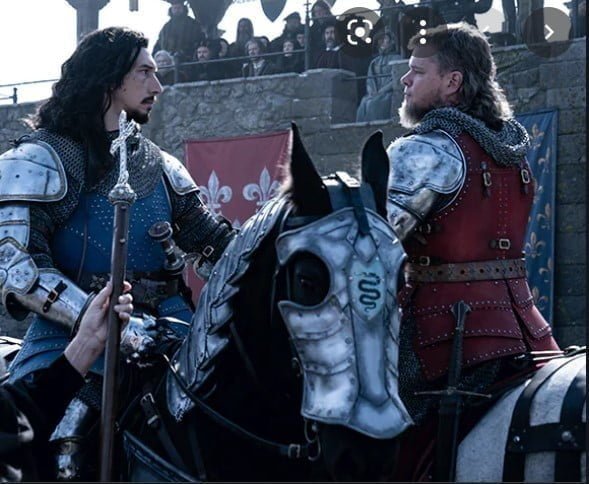 Streaming on television, "The Last Duel" will offer the thinking couple sword play in a period piece set in the Middle Ages with a feminist message (kind of) in a film directed by Ridley Scott and starring Matt Damon, Adam Driver and Ben Affleck. Pay no heed that Affleck was nominated for worst supporting actor in the Razzies, or Golden Raspberry Awards, for this role; the Razzies have nominated him eight times and he's won four times. They just love to pick on him. "The Last Duel" is set during the Hundred Years War, a war so important that everyone spells out Hundred. It was between England and France and started because, when the Normans conquered England, they became the ruling class. Coming as they had from France, they held land in France. (Point of order here: As a Norwegian, I want to say that the Normans were Vikings who settled on the Atlantic coast of France. Norman means "north men.") In any case, the start of the Hundred Year War was that the Kings and Dukes and Princes of England claimed land in France. Those were fighting words for 100 years, roughly 1350 to 1450. (Although this movie is about defending a woman's honor.) You can rent "The Last Duel" on Vudu and Prime Video or see it on HBOmax. A final factoid: those 100 years of fighting didn't settle everything. Witness the existence of the Channel Islands: Guernsey, Jersey, Sark, Alderney, Herm and three others I can't spell and don't care about. They are off the coast of Normandy, but they belong to the Queen of England, British crown "dependencies." Now you can annoy everyone with random knowledge while they try to watch the movie.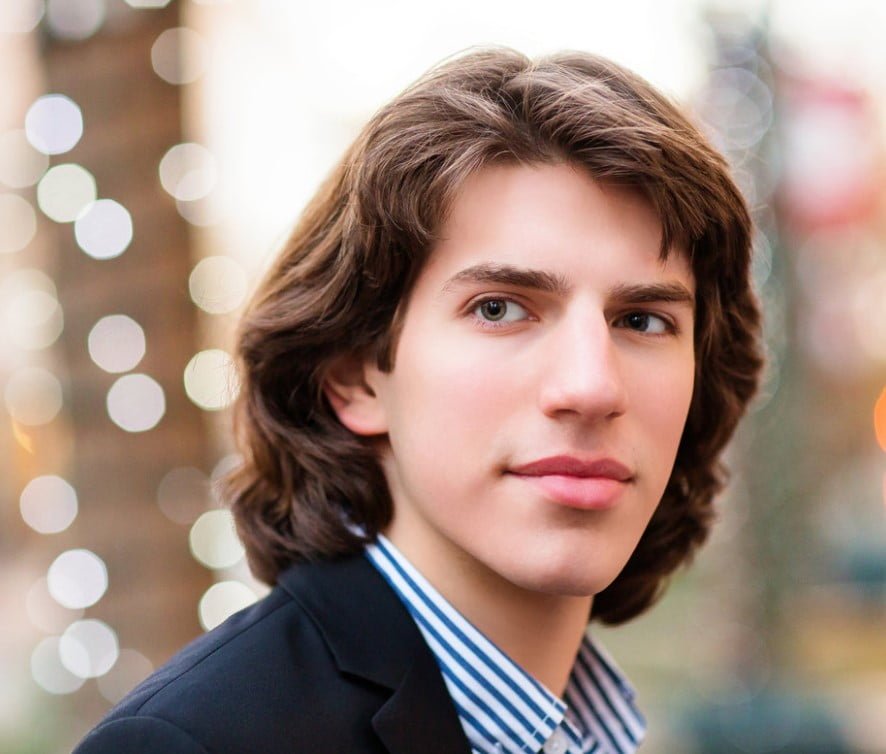 Sunday, February 20 3pm – 5 pm He's handsome with soulful eyes and pouty lips, a California-born genius who began college at age 5 and a musical genius who has performed as a solo pianist from the age of 8. The Bucks County Symphony Orchestra snagged him for their Winter Concert. Buy a ticket now, while you still can. Llewellyn Sanchez-Werner began studying at Juilliard at age 10 and entered its degree program at 14. Yes, he has played for the Obamas. And Biden. And audiences around the world. Well, five of the seven continents. You can go to his web site, or buy his records. But why not see him live? It's Wagner, Rachmaninoff, Bruckner are on the program, but wait! Sanchez-Werner is playing Rachmaninoff's Piano Concerto No. 3 in D-minor. Not No. 2, the one usually hauled out. What's the difference? Rach 3, as it is referred to, is the killer. It is considered the most difficult of all the romantic piano concertos. So here is this 20-something piano genius come to Warrington on a Sunday afternoon, and you are not going to see him and drag your kids to see him? What? Tickets are $18, $15 seniors, students free. Buy tickets here. Hurry. Central Bucks High School South, 1100 Folly Road, Warrington mask and proof of vaccination required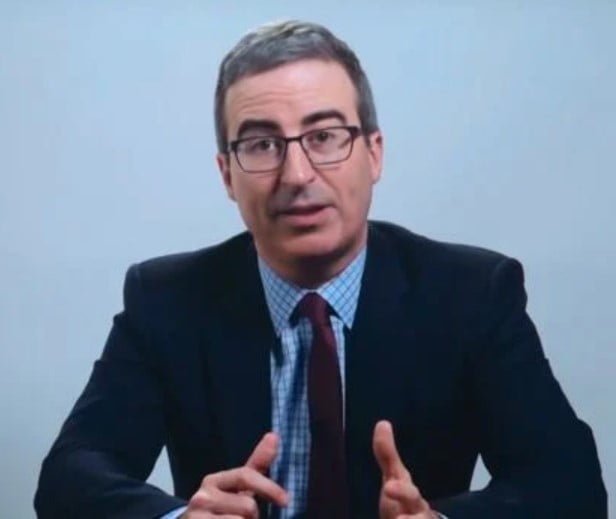 Staying Home: If you missed the opening festivities for the Olympics, tonight is the (rebroadcast of the) closing ceremony. It's never as great as the other one, but still. "Nightmare Alley" (nominated for the Oscar for Best Picture and three other Oscars) is available for streaming on HBOMax and Hulu (dark, 1940s, Bradley Cooper, Bradley Cooper, Bradley Cooper). And "Last Week Tonight with John Oliver," on hiatus since mid-November (boo) has its 9th season premier tonight (yay).