Thursday, March 17: 7:30 Everyone says the winner this year at the Oscars for best International Film will be the Japanese entry, "Drive My Car," showing at the Newtown Theater tonight, for one night only. For those of you who have been frustrated trying to see it on HBOMax, because the English subtitles have been wonky, rush out now. On HBOMax, the subtitles either don't start, or stop half-way through the film – not clear which is worse; HBO says it is working on it.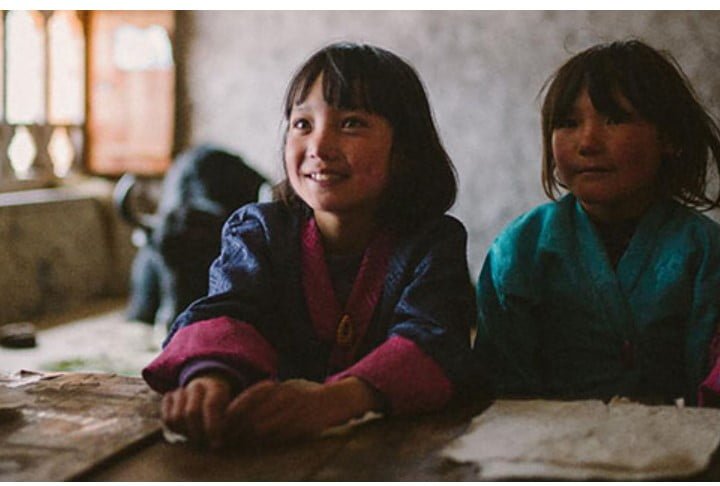 But, there is a dark horse, perhaps a yak. A sweet film from Bhutan called "Lunana, A Yak in the Classroom." And there is indeed a yak in this classroom, in the most remote school in Bhutan. A sullen underachiever, a young man, is sent for his last year of contract teaching to Lunana. To say he is reluctant, well, he announces in advance that he won't go, and that he wants to abandon his aging grandmother and flee to Australia to become a pop singer. The system knows just what to do with him: send him to a place with no electricity, cell phone connection, road, cars, television, radio: Lunana. The movie was made on location in the real Lunana. And the plot is predictable. Yet the tears come in surprising ways. The faces of the Bhutanese children – especially Pem Zan, the head student – are so full of expression, it's easy to understand them, even speaking Dzongkha and Lunanakha. "Lunana: A Yak in the Classroom" can be seen on Apple+, Google, other streaming services. "Drive My Car," Thursday night only, Newtown Theater, 7:30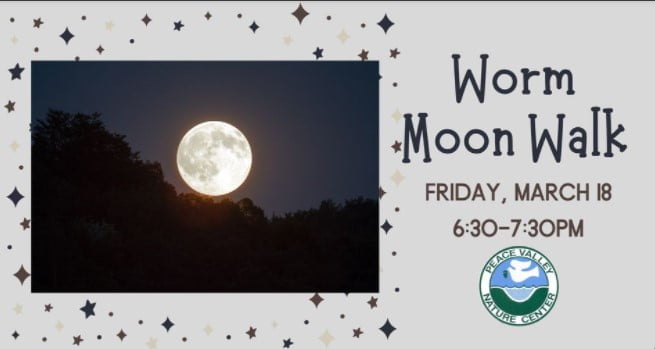 Friday, March 18: 6:30 to 7:30 pm Worm Moon Walk. We have checked the weather forecast, and folks, this one is for you. A walk to look at what comes out by the light of the last full moon of winter. I go along with the theory that it really is the worms coming out of the ground. I saw a flock of confused robins on February 1, poking around on bare fields on a nice day. Unfortunately, that was followed by weeks of snow and ice. Hope the robins found some berries. On Friday it will be 70 degrees, no rain, patchy clouds. Which means you will see the full moon AND whatever the guide explains about the worms. Native Americans said it was the little wormy things that crawled out of tree bark, from beetle eggs. Other nicknames for it are the Sugar Moon, since the sap will be running. Polite dogs are welcome, so are polite children over the age of 7. The trails may be muddy, so dress accordingly. Peaceful Valley Nature Center, 170 N. Chapman Road, Doylestown.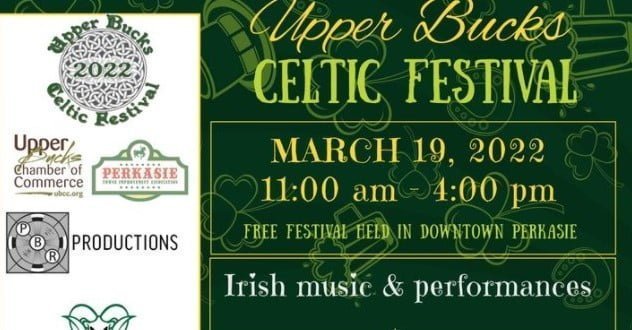 Saturday, March 19: 11 am to 5 pm. Last weekend we had winter. This weekend, looks like we'll have spring rain. The rain will, however, taper off. Let's put it this way. Unlike last week's St. Patrick's Day Parade, which was cancelled, this week's Pennridge Celtic Festival (AKA the Upper Bucks Celtic Fest) may go on. Best bet, have lunch indoors and turn up around 1 pm. The schedule: 11:30, Miss Cindy's School of Dance; Noon, the Brooklyn Bards; 1:30 Dancing on Eire, School of Irish Dance; 1:45, Aisling Mor Academy of Irish Dance 2 Fitzpatrick School of Irish Dance and, 2:30 to 4 pm the Punkabillys. Perkasie Town Center, N 7th St & W Market St, Perkasie.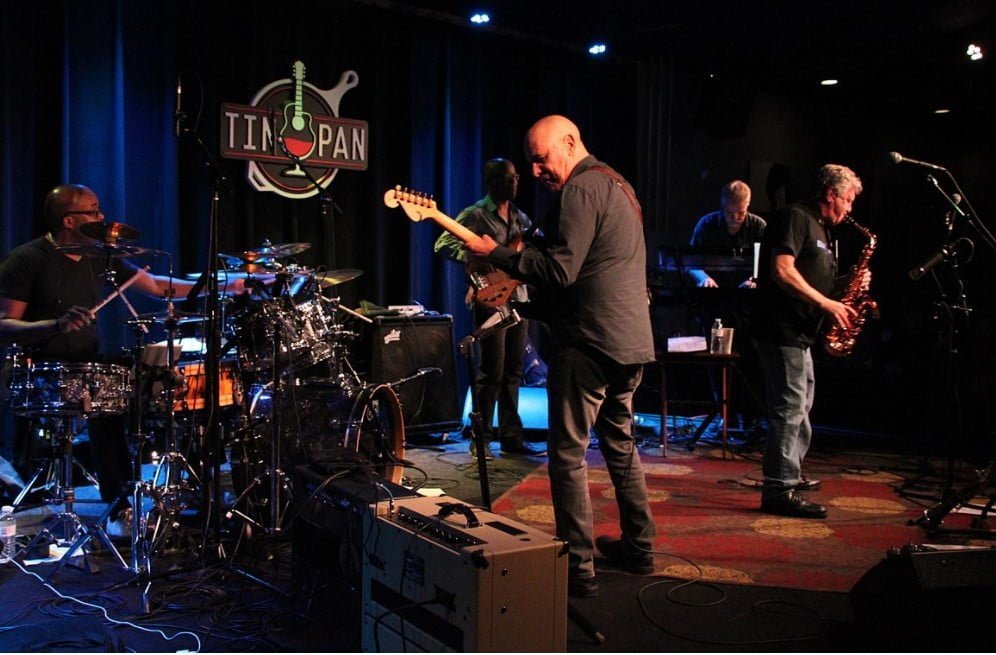 Sunday, March 20: 3:30 pm Spyro Gyra A little Bassa Nova, some jazz, so let's say fusion. It's hard to describe what they play other than, well, Herbie Hancock soprano sax bent by way of Tito Puentes drums, then insinuated with a wandering Hendrixish guitar solo. But, different. They've been playing this stuff since 1974. Jay Beckenstein, on sax, started the band in Buffalo, NY, with Tom Shuman, the keyboardist, who was only 16. The three other band members include the guitarist Barbaro Julio Fernandez, born in Cuba. On a March Sunday, this is the way to get smooth and mellow, man. $39.50. Sellersville Theater 1894, 24 West Temple Avenue, Sellersville.