"This is a scam," said Barbara Ulrich, of Perkasie. "I have no idea who that is."
She was referring to Dasha Pruett, whose petition she had supposedly signed. Pruett was an erstwhile candidate attempting to defeat Rep. Brian Fitzpatrick in the May primary for the Republican nomination in Pennsylvania's 1st Congressional District. The problem, you see, is that, unbeknownst to Ulrich, her signature was on Pruett's petition, one of more than 1,000 names necessary to qualify for a slot in the primary.
The people on those petitions had to be registered Republicans. "I am a Republican," Ulrich said.
And the signatures had to be real. "No, I never did sign a petition. I never did sign a petition for her," she said.
The signature has her name as "Barb Ulrich."
"I never sign my name that way," Ulrich said, with finality.
The petition also bore the signatures of Laura Ulrich, next door, who is 89 years old. Note the beautiful handwriting of an 89-year-old. And Isabelle Ulrich. All with remarkably similar handwriting.
And so it goes, Charles Miller of Yardley said of another petition page: "A lot of my neighbors have been posting on our private neighborhood social media pages saying that their names were forged. I don't know this person running for office. It wasn't my signature."
And Lauren Hagen of Yardley agreed: "It's a scam. I don't like Brian Fitzpatrick. But I didn't sign a petition for someone running against him. Somebody forged it. Just like the 2020 election. So many tricks."
But Pruett claims innocence when she filed the petitions. Did she have any idea there was a problem with the signatures? "No," she said.
"The whole petition signature thing is antiquated," she argued. "There's always confusion with the rules."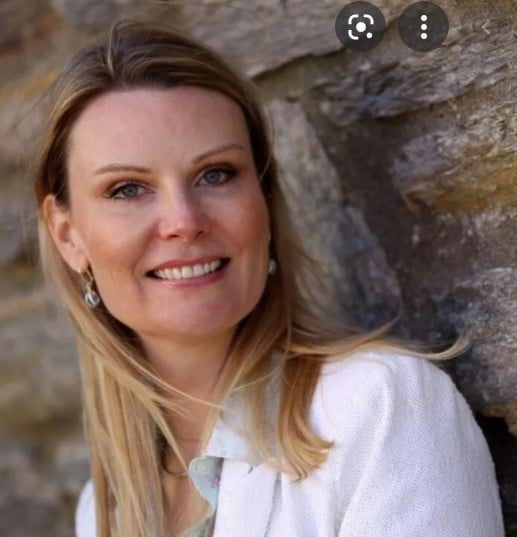 Dasha Pruett, a former model born in Russia, doesn't live in Pennsylvania's 1st Congressional District. In fact, she lives in Drexel Hill, Delaware County. While it's unusual to run in a different district than where one lives, Pennsylvania election law does not bar candidates for the U.S. House of Representatives from living outside of the district. And, the 5th Congressional District, where Pruett actually lives, includes parts of Montgomery County.
Pruett was yet another Republican carpetbagger – see Mehmet Oz, Carla Sands, David McCormick – hoping to use money, looks, and GOP endorsements to win in 2022. Senator Douglas Mastriano, sometimes described as a "Christian nationalist," endorsed Pruett. She obviously hoped to run to the right of Fitzpatrick, and try to win the nomination that way. On her LinkedIn page she claims she stands for "election integrity."
READ: HOW A BUCKS COUNTY GOP LEADER WAS THERE AT THE BIRTH OF THE BIG LIE
The 54 Dasha Pruett petitions — all duly sworn and attested to by what are called "circulators" to be "true and correct to the best of my knowledge" — were filled with similar-looking handwriting. Pruett says, "Even looking at other candidates' signatures, they look like the same handwriting. You need a handwriting specialist."
"Corruption like this makes me furious," Laura Hagen wrote in an email after she examined the petition sheet bearing her supposed signature.
There are many pristine petition sheets, filled out down to the last line of the second page. The circulators had remarkable luck getting people on one street to sign their petitions, often next door to each other. Attempts to contact the circulators who signed pages with forged signatures were made over several days, but were fruitless.
Pruett says: "There's a lot of developments that are known to be heavily Republican. Knowing what time to go. Or then people circle back. Getting people in their driveways. It's knowing how to do it."
So nothing suspicious there. But what about the people like Debra Anastasio of Lower Makefield, whose signature is right there on page 41 of the Dasha Pruett petitions and who now tells us, "I've never signed a petition in my life! This is awful!"
Did Pruett have any suspicion about forged signatures? "We were assuming they were getting them from neighbors and friends."
Pruett says, "I don't like dirty tactics."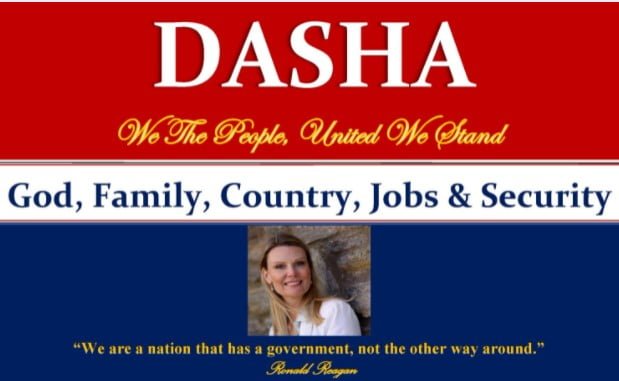 The deadline for submitting petitions for the U.S. Congress was March 15. One week later a local registered Republican filed an objection with the Commonwealth Court over the petition's obviously sketchy signatures. The same day, March 22, Pruett withdrew from the race, and the case was moot. The objection was withdrawn two days later.
The Bucks County District Attorney's office said, it "has not received any referrals about this alleged incident."
The petitions that Dasha Pruett's circulators turned in were what is known in crooked political circles as "kitchen table" petitions. A circulator might call a friend to sit at a table and consult voter registration books. Then petitions would be passed back and forth, and, using different pens, the volunteers would copy names and addresses, signing as voters.
In 2015, a candidate, Jared Michael Kane, was arrested in Wilkes Barre for filing a petition for a district judgeship with forged signatures. Kane eventually pleaded guilty to one misdemeanor count each of forgery, false swearing, false signatures on a nomination petition and fraudulent filing of a nomination petition. He was sentenced to 18 months of probation and 50 hours of community service. It ended his political career.
Pruett, on the other hand, seems ready to bounce back. She says she had no idea the signatures were forged. "I don't know what they were doing," she says. "We had volunteers for volunteers."
And besides, Pruett says she did not withdraw from the race because of the signatures, and the objection filed with the Commonwealth Court. She claims, without offering proof, that she has been called "Putin's Puppet," and made to feel uncomfortable because of the war in Ukraine. She says she is accused of being a carpetbagger, "because I don't live in Bucks County," adding, there were "multiple factors."
"We decided, 'Let other candidates compete.'"
In 2020, Pruett ran for Congress as a Republican in PA05, her home district, and lost against the incumbent, garnering about 35 percent of the vote. This little scandal will probably not stop her from trying to run again, somewhere.
Meanwhile, perhaps the Bucks County Republican Committee needs a little tune-up on election ethics, considering recent events and its head volunteering to be a member of the alternate slate of electors to elect Donald J. Trump as president on January 6, 2021, if Vice President Pence wavered in his duties.