Gone are the days when a politician could stretch the truth with impunity thanks, in large part, to the internet that allows for speedy fact checking.
Attempts to snooker voters are foolhardy and likely to be discovered.
State Rep. Frank Farry, who is running for Pennsylvania's 6th District Senate seat, now finds himself in this exact situation.
Historically, Farry has voted for legislation that potentially bans, restricts and negatively impacts a woman's right to choose, which makes this advertisement, now appearing on FaceBook, simply outrageous.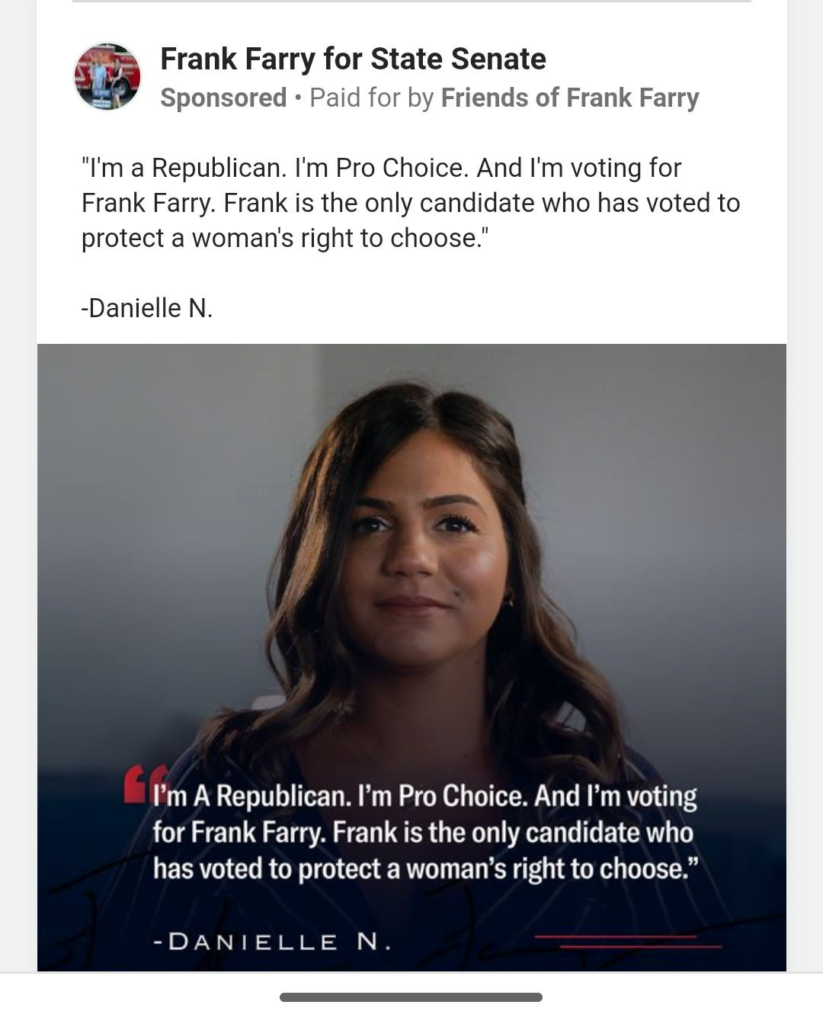 Multiple websites have tracked Farry's voting history such as VoteSmart, Legiscan and Choice Tracker that clearly show the Bucks County Republican's anti-choice record.
Senate Bill 106 – Voted YES – July 08, 2022
Provides language that will ban abortion in Pennsylvania by changing the state Constitution.
House Bill 118 – Voted YES – June 05, 2021
Requires the burial or cremation of aborted remains
Senate Bill 3 – Voted YES – December 12, 2014
Prohibit all dilation and evacuation abortions, and ban any abortion after 20 weeks, without exceptions.
Additionally, Planned Parenthood is not endorsing Frank Farry; they are supporting Democrat Ann Marie Mitchell to fill Pennsylvania's 6th District State Senate seat.
Someone should advise "Danielle N." in the above ad, paid for by Friends of Frank Farry, that she is misinformed. With friends like that, who needs enemies?