A muddled message was sent today from PA House panel members representing the Republican Policy Committee at the "It Stops Here: Taking Action to Protect Pennsylvania from Increasing Crime" public hearing held at the VFW in Warminster.

Today's panel, chaired by Republican Representative Todd Polinchock, was composed of six GOP House members representing Bucks County: Meghan Schroeder, Craig Staats, KC Tomlinson, Frank Farry, and Shelby Labs. Joining them were fellow Republicans Martin Causer (Mckean, Cameron & Potter), Jonathan Fritz (Wayne, Susquehanna), Barry Jozwiak (Berks), Chris Quinn (Delaware), Jim Rigby (Cambria, Somerset), and David Rowe (Union, Snyder). All but Schroeder are running for reelection.
"We need something to defend the people we represent. We want to send a message, and honestly, I know this sounds silly, but I would almost like signs on the border of the 142nd district where we abut Philadelphia and say if you are illegally carrying a firearm and coming into Bucks County, you're going to go to jail," said Frank Farry.
Testimony was provided by Bucks County District Attorney Matthew Weintraub, David Schwartz, a recent crime victim and the owner of the Comic Collection in Feasterville, William McVey, Public Safety Director for Bensalem Police Department, Daniel Friel, Warrington Township Chief of Police and Michael Moore, K9 Handler for Cheltenham Township Police.

A variety of statistics provided in testimony by the various witnesses seemed to indicate a dramatic increase in crime – from guns to drugs – and repeatedly blame was placed solely on Philadelphia.

Brian Munroe, the Bucks County Clerk of Courts and Democratic State House candidate for the 144th District, currently held by incumbent Polinchock, claimed that county data pertaining to crime say otherwise.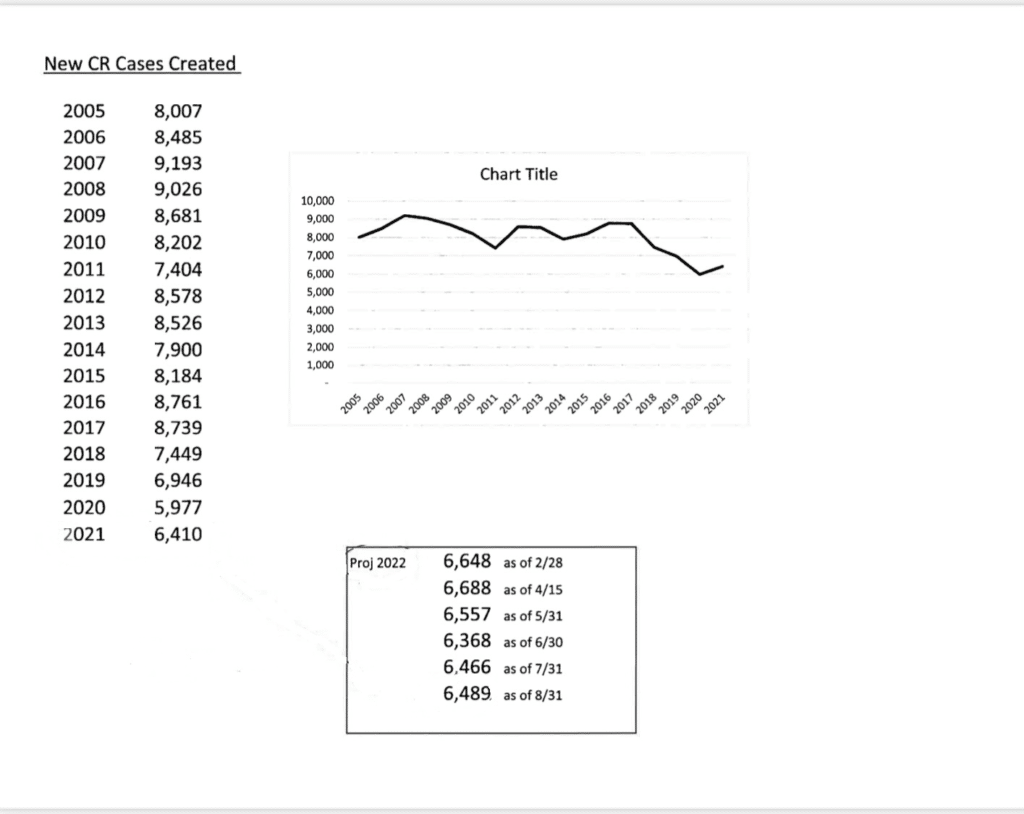 "The Bucks County criminal court data speaks for itself," Munroe said and advised that all criminal cases of a misdemeanor offense and above are reported to the county; lower summary offenses, such as traffic violations, are not.

Data from the court revealed a dramatic decrease in crime with 2022 being one of the lowest on record for criminal cases in Bucks County since 2005.
District Attorney Weintraub indicated that 70 percent of crime in the county may be attributed to drug and alcohol abuse combined with mental health issues.

"Many of the people committing these crimes do so either because they're under the influence at the time or to fuel their addiction or because of the inherently dangerous situation that addiction naturally leads to," Weintraub said.

Indicating a need for a crisis stabilization facility, Weintraub pointed to a lack of financial aid from the state to accomplish the creation of a facility to handle individuals plagued by mental health and substance abuse issues.

All members of the panel were offered the opportunity to ask questions of each witness.

"I was at a birthday party with some moms over the weekend and we were talking about Fentanyl and how it looks like candy for Halloween … so have we seen that in Bucks County or Philadelphia," asked Representative Meghan Schroeder.
Weintraub replied that Fentanyl – and all drugs for that matter – take on a variety of appearances.
The rumor of drug dealers giving away their profits by supplying children with Fentanyl laced Halloween candy is attributed to a now debunked story reported by Fox News.
Again and again, witnesses and panel members drilled down on the illegal possession of firearms coming out of Philadelphia.
Philadelphia has tried, repeatedly, to enact meaningful gun control in the city but have been blocked from doing so by the Republican majority who have held power in both the Pennsylvania House and Senate for the last 12 years.
But for Weintraub's pursuit of a crisis stabilization facility, the hearing was filled with accusations but devoid of any other potential solutions for reducing crime.
"The facts show that Bucks County crime involving misdemeanors and felonies are at the lowest levels they have been at in 17 years," said Munroe.
Referring to today's hearing as "political theater" for the purpose of stoking fear, Munroe suggested that residents concerned about crime elect a state representative with a background in law enforcement.
Munroe, a former police officer and current member of the Fraternal Order of Police replied, "I am on the ballot and willing to serve."