About 50 people from across southeastern Pennsylvania braved the cold rain on Wednesday to protest outside of Vanguard's offices in Newtown Square and challenge the asset manager to stop backtracking on its climate commitments. This was the largest protest at a Vanguard office since the firm quit a major climate commitment last month.
READ: Vanguard Deserves Coal This Christmas For Prioritizing Climate-Destroying Profits Over The Planet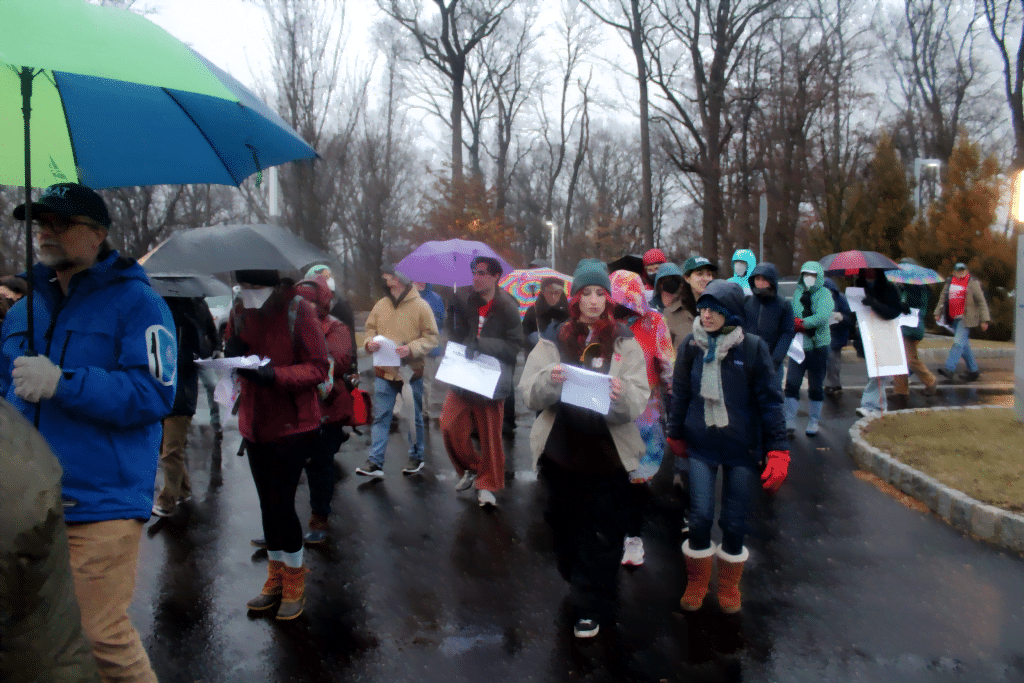 And at Vanguard's recent annual webinar for customers, called "A Look Ahead," company leadership did not address leaving its climate commitments or even mention climate change-related investment risk. Demonstrators used the protest to offer an alternative "look ahead" for local communities if Vanguard continues to lag behind on climate-safe investing.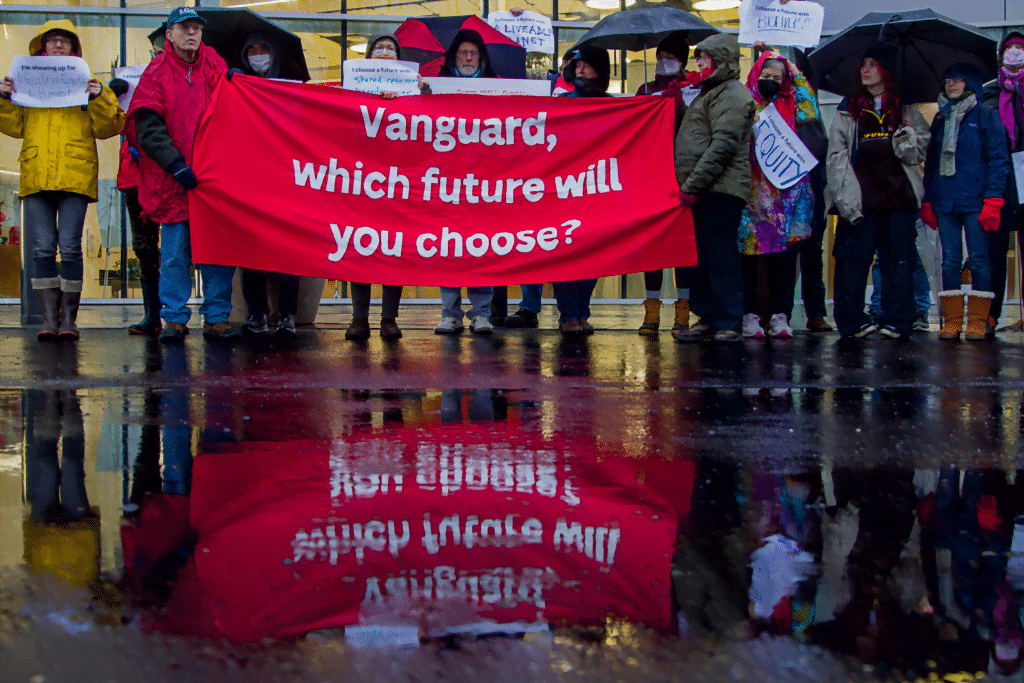 This protest was part of Vanguard S.O.S., an international campaign made up of civil society organizations, finance experts, grassroots groups, and climate activists. Last year, local groups organized seventeen protests throughout southeastern Pennsylvania to highlight Vanguard's toxic investments and call on the asset manager to invest for a livable future.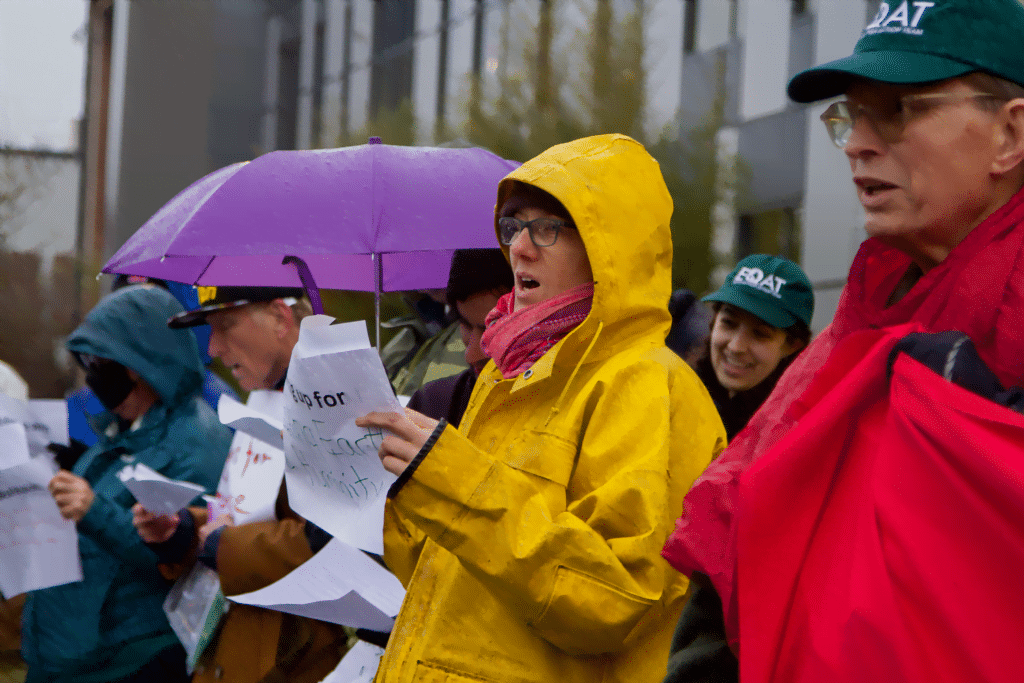 "Vanguard's voting on environmental shareholder resolutions ranks at the bottom of the industry. When dozens of Vanguard's peers do better year after year, it casts doubt on Vanguard's excuses that it can't do any better," said Ryan Leitner, Director of Organizing at Earth Quaker Action Team. "Vanguard's own peers show that it can do better, and we showed up in action to say that it must do better."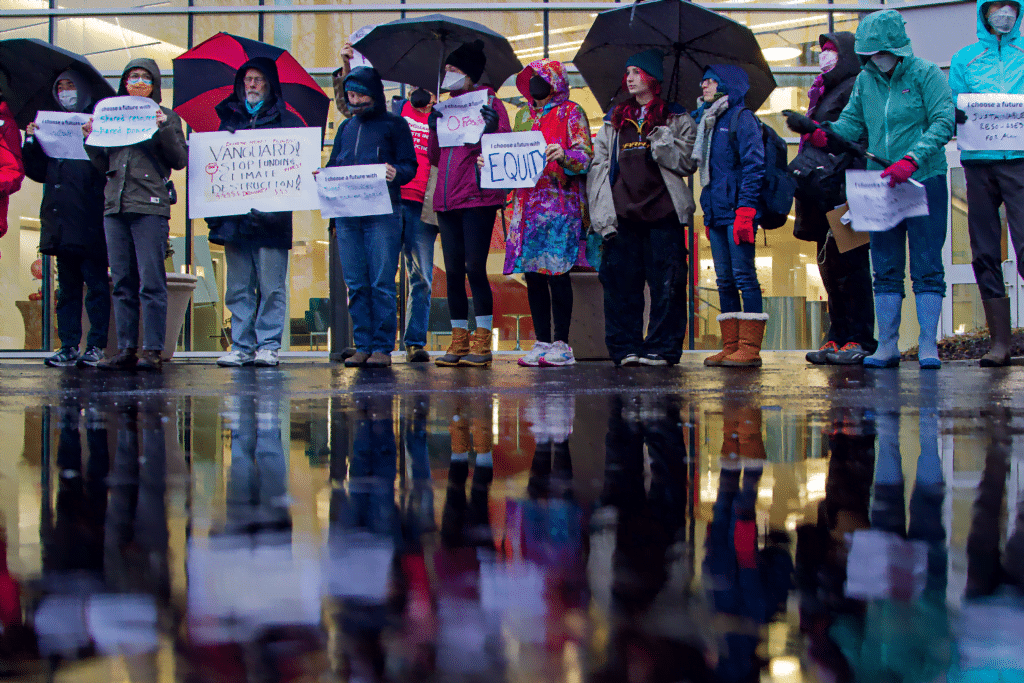 A detailed explanation of solutions that the Vanguard S.O.S. campaign is calling for can be found here: https://vanguard-sos.org/wp-content/uploads/2022/04/VanguardSOS-Demands.pdf
READ: Vanguard Group must stop financing the planet's destruction
Other groups represented at the action include Fossil Free Penn and Fridays for Future Philadelphia.