A stunning statistic was presented in a recent Zoom webinar hosted by The Civics Center, PA Youth Vote and Red Wine & Blue Pennsylvania on Wednesday evening as part of a presentation that focused on the need for high school voter registration drives.
Fewer than one quarter of 18-year-olds in Bucks County are registered to vote.
The virtual forum provided participants with valuable information needed to establish and implement simple steps to register first-time voters in Pennsylvania and Ohio high schools.
"The registration numbers are really low, but when they actually get registered, they automatically are more engaged in the process, and then they show up," said Red Wine & Blue Pennsylvania Program Director Ronna Dewey.
Several speakers zeroed in on the many reasons why young people should be voting.
"One of the key things coming up in this upcoming election in both Pennsylvania and Ohio are school board elections, which are really a key way for young people to connect with issues right in their own schools, right in their own communities," said Tom Quinn, Director of Education and Policy at PA Youth Vote.
READ: In Pennsylvania, Democracy Only Works When Youth Are Politically Engaged And Voting
Dr. Deborah Tanksley Brown, who works with Black Women of Chester County in Action, emphasized the need to engage Black, Indigenous, and people of color. "It is essential that our young people of color are actively involved in not only maintaining, but extending voter registration and to be educated in terms of what being civically literate means," she said.
More than 4 million Americans turn 18 every year and, in addition to having in-school student clubs promote and run voter registration drives, civic-minded members of the community can petition their local school board to adopt a policy or resolution to automatically provide voter registration forms to students about to turn 18.
Another way to get the attention of students who are or will soon be turning 18 is to implement the Cap, Gown and Ballot initiative that provides students about to graduate with an application to vote when they pick up their cap and gown prior to commencement ceremonies.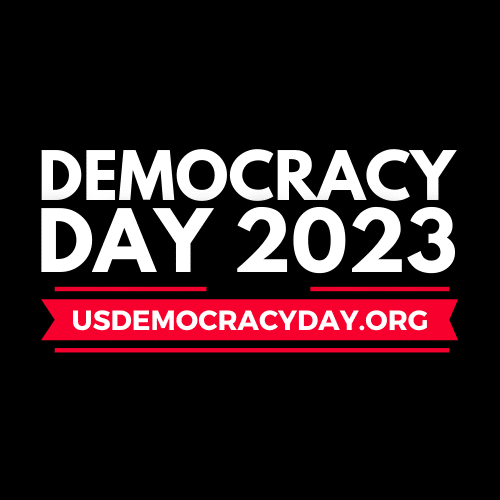 [This article is part of U.S. Democracy Day, a nationwide collaborative on Sept. 15, the International Day of Democracy, in which news organizations cover how democracy works and the threats it faces. To learn more, visit usdemocracyday.org.]
"We can't just be focused on October to November," said Beth Sondel, Midwest Organizing Director for The Civics Center. "One of the things that we're trying to do with The Civics Center is support students in running cap, gown and ballots."
Pennsylvania law prescribes that public schools have voter registration forms on hand but the forms serve no purpose if they're not being distributed, completed and processed.
Schools in the Commonwealth must also comply with the National Voter Registration Act and provide Voter Registration as Part of Transition to Adult Life to students with an IEP who are 17 or older.
READ: Pennsylvania Voting Rights Groups Are Working To Expand Ballot Access Through Education And Advocacy
In Pennsylvania, students who are 17-years-old may register to vote if they will be 18 on election day.
Non-partisan voter registration drives should be welcomed onto high school campuses across the state to encourage civic engagement in our democracy.
A complete "how-to" guide for starting a variety of student-run programs is available online with contributions from The Civics Center, PA Youth Vote and Red Wine & Blue Pennsylvania.
Registering to vote in Pennsylvania may also be performed online by visiting the Department of State.