RIDGE Network, a group of concerned Pennridge residents working to shine a light on issues impacting students and teachers in the Pennridge School District, hosted the second offering in its Community Education Series Tuesday evening: Moms for Liberty and Hostile Learning Environments.
"The night was an attempt to break down information silos that have been created in the community," said RIDGE Co-founder Adrienne King.
Southern Poverty Law Center, Children First and the University of Pennsylvania Advocates for Racial & Civil Justice, provided informative presentations, along with input from Advocates for Inclusive Education, a Bucks County not-for-profit fighting for inclusion, equity, and best practices in education so that every child may reach their highest potential.
A portion of the evening's event was available via Zoom, however to encourage participation and interaction, some presentations were only available to in-person attendees.
"We wanted to use this opportunity to bring community members together to create new relationships and hear from experts about Moms for Liberty, since they are currently a faceless but very influential part of our school district via Vermilion Education," added King.
Recently, SPLC issued a report on its Hate Watch Blog about the chaos being sown within the Pennridge School District by Moms for Liberty and Vermilion Education.
A nonpartisan, not-for-profit organization founded in 1971 to continue the work to eliminate racial bias that began during the Civil Rights Movement, the Southern Poverty Law Center recently celebrated its 50th anniversary. Over the years the organization has expanded to address institutional racism, and civil rights for children, women, disabled immigrants, the LGBTQ+ community, and criminal justice reform.
SPLC has tracked more than 1,200 extremist groups, including Moms For Liberty, across the country and, on an annual basis, issues its Year In Hate And Extremism Report and interactive map.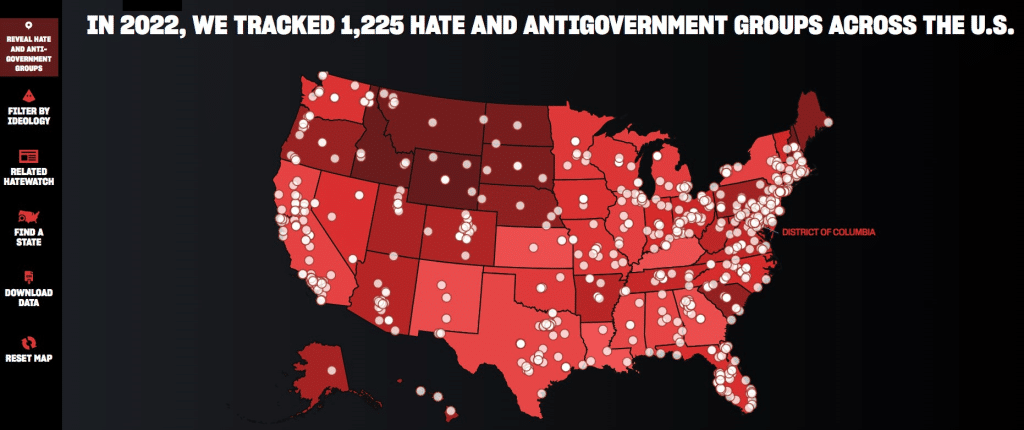 The distribution of flyers, also tracked by SPLC and known as flyering, has been increasing with anti-Semitic and anti-black messaging across the country.
In addition to intimidating targeted groups of people, those who produce and distribute hate filled flyers also utilize the propaganda as a recruitment tool and to embolden like-minded individuals.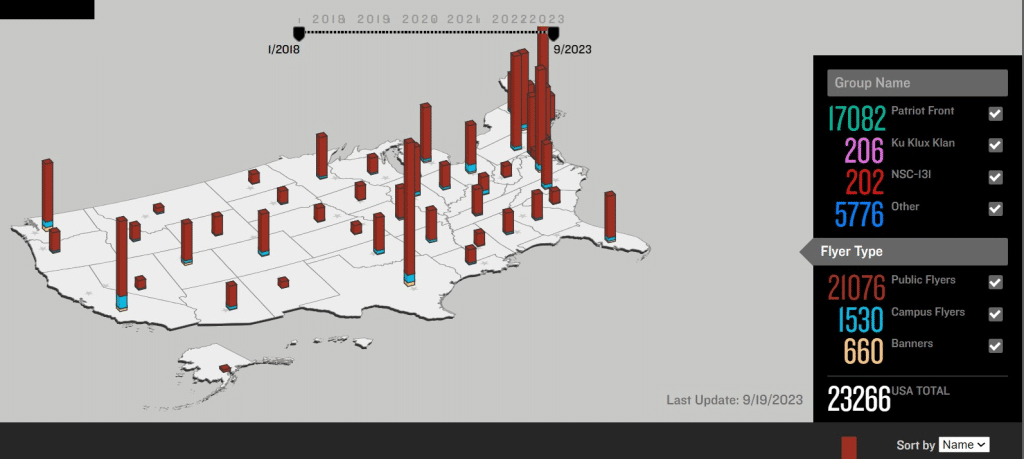 In addition to Moms For Liberty, two additional groups, No Left Turn In Education and Courage Is A Habit, were also discussed.

All three groups utilize similar strategies, including buzzwords such as indoctrination, CRT, grooming, and pornography to describe nonexistent issues for the purpose of inciting parental fear and anger.
"We hope that people left with a picture of Moms for Liberty and the impact to our school district. Information that will help them to make an informed decision come Election Day. I think that we accomplished all of that," said King.