The Great School Board Meeting Disruptions of 2021 have indeed felt novel over the last year, but what has been going on in the unhealthy miasma of conspiracy theories, anti-science propaganda and faux-libertarian talking points isn't entirely new. In fact, we've been here before.
According to Unicornriot.ninja, in the early 1990s, the Christian Coalition captured "thousands of school board seats for the Republican Party. The sweeping victory helped the right wing build a grassroots coalition that eventually rose up in the Republican Revolution of 1994." That ended a decade of Democratic control of Congress and got Bill Clinton impeached.

Over the last year, the right wing has decided to use three issues – masks, vaccine mandates and Critical Race Theory – to heat up school board contests, nowhere as much as in the swing state of Pennsylvania. The ignition point is Bucks County — as it happens, also home to more than our share of Jan. 6 rioters and far-right militia members. Steve Bannon said it out loud on his podcast in May: "The path to save the nation is very simple — it's going to go through the school boards."
A school bus driver for Central Bucks County, Thomas Beahm, 70, told me, "I drive to Sellersville. I travel around a lot. You see these red-and-blue signs. I've never seen so many of them. It's all about parents over politicians, Covid and masking. They think parents should make the decisions. What the Republicans try to do is create chaos in the system."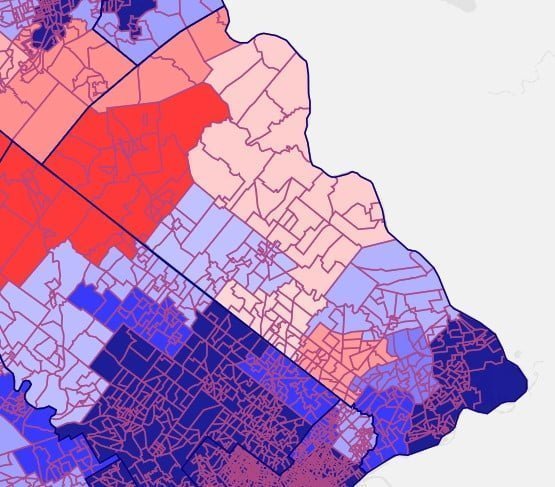 This is playing out all in the Nov. 2 school board races all over Bucks, but we can use Central Bucks as an example here. The huge Central Bucks School district, which contains 9 regions, or school board seats, is a purple district, blue in the west and red in the east. In this fractious election year, "power to the people" means that the people try to disrupt school board public forums with demands that parents — not the school board — decide about vaccines, masks and, of course, what should be taught in school. As a result, what the candidates are saying this time out requires way more reading-between-the-lines as usual, depending on whom you're looking at.
Diana Leygerman, a former high school English teacher at Central Bucks who now teaches in Philadelphia, is a candidate for school director of Region 9 in Central Bucks, encompassing Warwick. In an essay for Smerconish she wrote, "We are now living in a world of right-wing fueled propaganda, healthcare misinformation, smears, death threats, and incessant harassment, and this school board race is anything but simple."
Leygerman's opponent, Jim Pepper, is endorsed by the GOP, Keeping Kids in School and the right-wing militia members in the Proud American Patriots Network. His mission statement, if you read it, is a lawyerly declaration of nothing. That is to say, though he's backed by groups with very clear agendas, Bill Pepper simply announces that he is for the children, and the taxpayers, allowing those endorsements to speak the quiet parts out loud for him.
Another Central Bucks candidate, for Region 5, Chalfont and parts of New Britain Township, Mariam Mahmud, MD, is a pediatrician, and announces in her statement that she will follow science (fighting words) and that she believes in Diversity, Equity, and Inclusion (more fighting words, in fact a subject in the Pennsbury School District that drew a sharp response from the NAACP).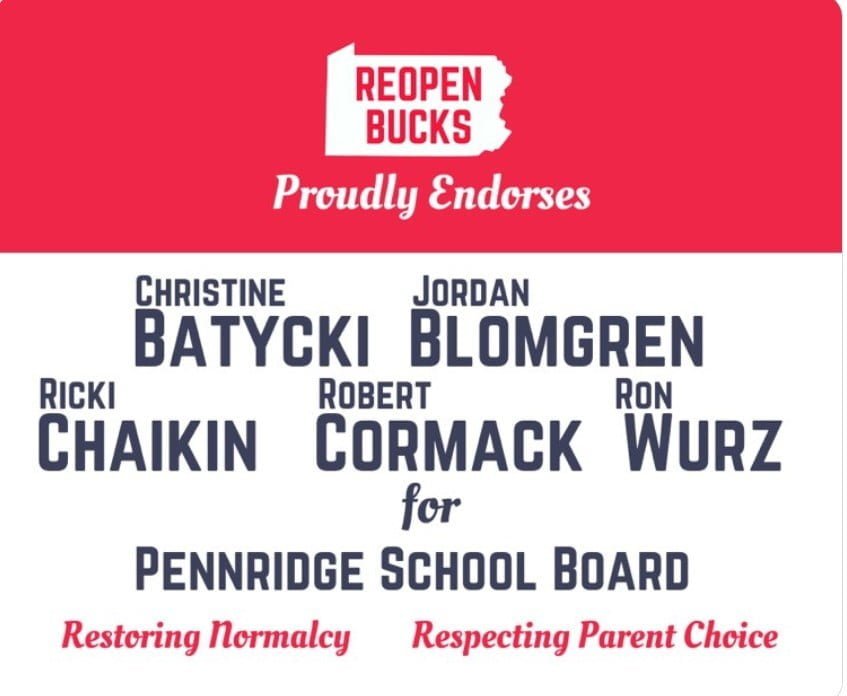 The Pennsbury School District has on its calendar a proposed $100 million rehab of various school buildings. But that issue has not come up in its school board races. Instead, some candidates say they don't understand the emphasis on diversity. And, of course, there is the mask mandate. It is as if parents want things to go back to the way things were before Covid. As if they blame the school boards for dealing with a pandemic. Why can't children just play basketball without wearing masks, they ask.
So it's time to choose: You can have a look at the full slate of who's running here. But a simple list isn't going to tell you all that you need to know.
Having surveyed an awful lot, we can vouch for this much: The Democratic Party's candidates (easily found on their web sites, or at websites like "Central Bucks Neighbors United") seem to have the Antidefamation League and NAACP and the FBI and Merrick Garland on their side.
The GOP candidates generally seem to line up with the choices of the Proud American Patriots Network ("stand against all laws which would require the registration of guns or ammunition"), ReOpen Bucks ("believe that the excessive response to the COVID-19 pandemic is unwarranted and harmful" "Our most controversial position by far is our anti-mask position"), the Three Percenters (an actual terrorist group) and, sometimes, Q/Qanon (especially the candidate for a seat in the Palisades school district, Cora Landis, who says, "I believe in Q").
Likewise, a discerning voter can try to follow the money, but that's easier said than done right now. It is a slippery slope, for instance, from the GOP to Back to School PA (B2SPA), which donated $600,000 to certain school board races in PA (all Republican in Bucks County: Central Bucks, Pennsbury, Pennridge, Palisades, Quakertown, Council Rock and New Hope-Solebury), to Keep Kids in School, to ReOpen Bucks, to the radical right.
Time will tell: the law in Pennsylvania requires school board candidates to reveal the source of all of their contributions and what they paid for their campaigns.
But for now, the old adage applies: If you lie down with dogs, you get up with fleas.