This Weekend: Friday January 28 Stay Home Nor'Easter. In Bucks County they are predicting only 5 to 8 inches of snow overnight and into tomorrow and 40 mph winds, unlike Atlantic City, which is expecting a blizzard. And then pray that the low coming down from Canada doesn't spawn that bomb cyclone they keep talking about. It's the last season of "This Is Us," and it's streaming on Hulu. If there was ever a reason to stay home and shed a few tears, this will be it. We've been with this multi-generational family for six seasons. Stars have died, lost their minds, had blind babies. Need I go on? Mothers and sons, fathers and sons; mothers and daughters, fathers and daughters. Of course husbands and wives. In any case, everyone gets older, except in flashbacks when Mandy Moore looks a dewy 25 again. It's sad.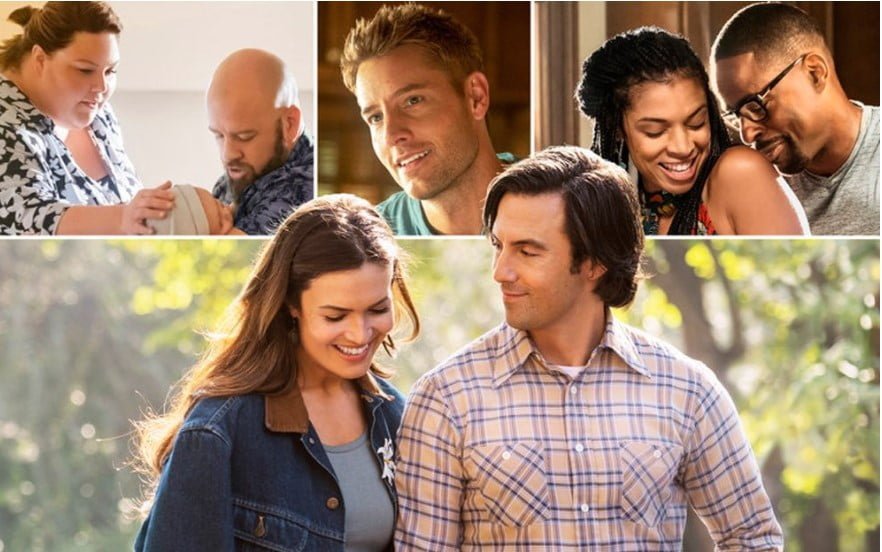 But then it's heart-warming. Why can't all families be like this? With adopted black sons who grow up to be Sterling K. Brown? Or if "This Is Us" is too maudlin try "The Great," a whimsical, naughty story about Catherine the Great of Russia, produced by and starring Elle Fanning. You'll find all about the horse. (Any children watching this should be grown.) It's also on Hulu. And for those with Netflix, the amusingly titled spoof mystery series "The Woman in the House Across the Street from the Girl in the Window," starring Kristen Bell. Eight episodes. Reviews are not kind, but in a soporific way it might just be the right kind of thing to watch in a Nor'easter. Count the number of corks in that bowl, and wonder why the Kristen Bell character drinks so much but never gets drunk, the real mystery.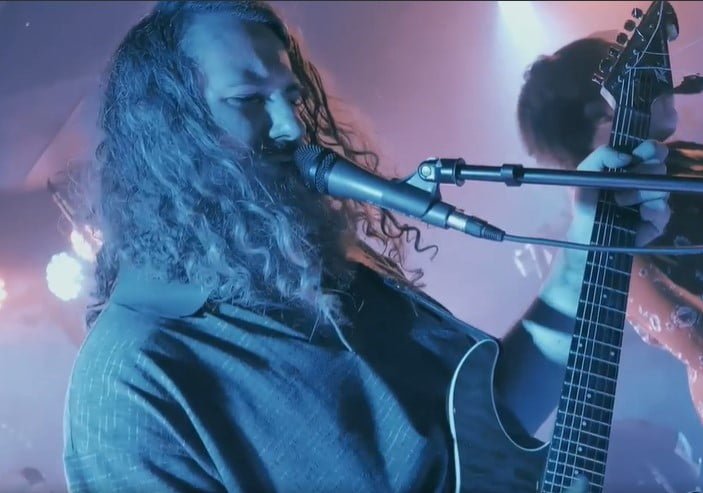 Friday January 28, Nor'easter. 9 pm. What the Hell, Go Out to a nice neighborhood place, Peter and John's. You'll find a five-piece band called Trailheads playing at 9 pm. You will be with friends here. Kind of bobbing up and down the way people do to the Dead, and moshing like they did to Nirvana, if you know what I mean? If you live in or near New Hope, there is nothing like gathering with friends while the wind howls outside. Ok, maybe you'll have to push each others' cars out of snowbanks at the end of the night, or maybe sleep at a stranger's house. Remember that? When I lived in Miami it was hurricanes: you went out, bought booze, filled a cooler with ice, started emptying the fridge, and then went to whichever house had a gas stove, cooked and partied. People want to be together, cook, eat and drink. It's weather, bigger than we are. What are you going to do about it? If the power goes out, it goes out, right? Who wants to spend a Nor'easter alone? And those weather people never know what they are talking about. So dance, laugh. Get to know Trailheads. They might need a place to stay. They're from Pittsburgh, now a really cool place.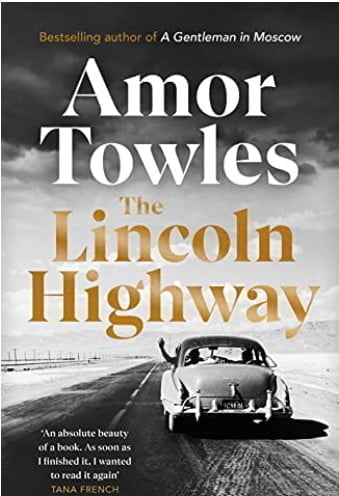 Saturday, January 29, Stay home Nor'easter peters out, but now it's really cold. Do you have to go out and shovel the driveway, sidewalk, patio? Or be really nice and shovel your neighbor's sidewalk? You can stare at the weather forecast and wait for the bird feeder to blow off its hook. Or you can bury yourself in a good book. Far be it from me to recommend one, but then again, that's my job. Either Kindle, or the Doylestown Bookshop, is sure to have one of these. And you're going to have to go to the store because you're out of … you know. There's always something. So. "Matrix," by Lauren Groff, author of "Fates and Furies," takes you to the Middle Ages with a 17-year-old orphan girl, bastard child of the King of England, born in France then packed off to an English nunnery, because no one would want to marry her. Uncommonly tall, literate and intelligent, she arrives on a donkey to find the tumbledown institution buried in the English countryside and filled with starving nuns, novitiates and oblates (children offered to the church). And it's funny. Also, a historical novel about modern empire building in New York City, "The Great Mistake," by Jonathan Lee. It details a real man mostly lost to memory, Andrew Haswell Green, shot dead on his front steps on Park Avenue in 1903. So, two novels, both about empire builders: one in the Middle Ages in England, one in Victorian Times in New York. Put the burning log on the TV. Send the children off to immerse themselves in Tik-Tok. And read! If neither works for you, try something more picaresque, "The Lincoln Highway," Amor Towle's story set in 1954 starring criminals and a delinquent hitting the road for California, ending up in New York City, encountering card sharps and vaudevillians, misadventures, stollen (borrowed) cars, and all of them wanting more. I've read the three novels, published last year, with great relish.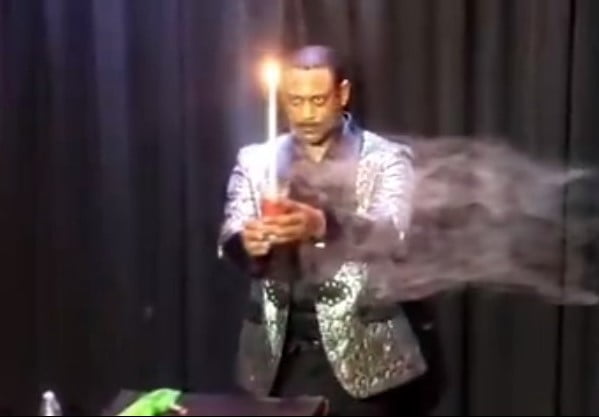 Saturday, January 29, Go Out 8 to 10 pm. Newtown Theater. Mystique the Magician. He does a lot with flames, handkerchiefs, knives, cards… the usuals. It's slight of hand and he has a killer stare. I don't know how he does it. That's the point of magic. So go be fooled. I don't think he saws anyone in half, so that's a relief. It's a family friendly show, so break the kids out of their snowsuits. The Newtown Theater is at 120 N. State Street.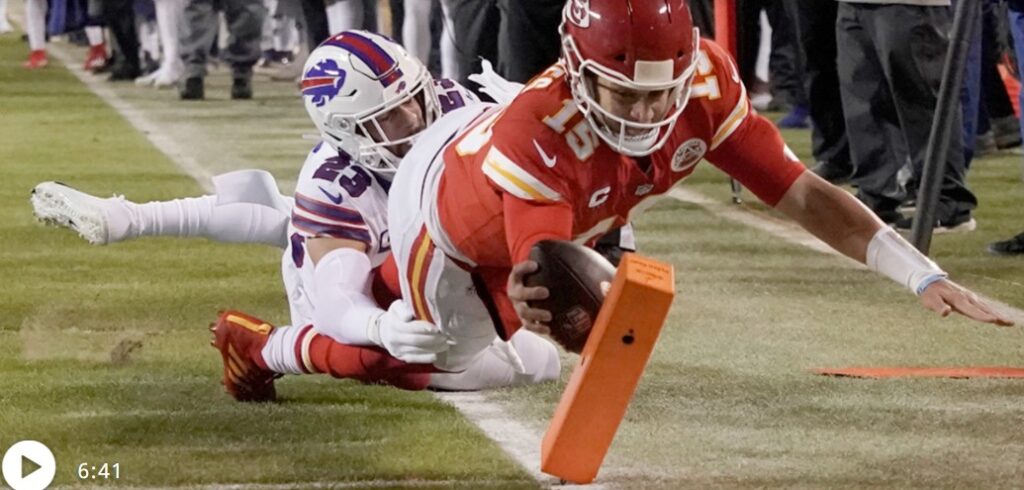 Sunday, January 30, Stay Home. Last Sunday was probably the greatest televised football playoff I'd ever seen, the Bills versus the Chiefs. They say there were 43 million viewers for the last quarter, and that in Kansas City, 90 percent of homes were tuned in to watch Patrick Mahomes in those last 13 seconds. By overtime, 51 million people were watching, except for those KC fans who shut off the TV when the Bills were ahead. It was the most watched television program since the Super Bowl. So I'm not going to fool around this week by giving you options for watching lacrosse. We've got two championship games on Sunday, and you are going to be watching both, right? At 3 pm we've got the Cincinnati Bengals at Kansas City (yep!), and at 6 we've got the San Francisco 49ers v the LA Rams. (I have to confess my heart still belongs to the little running back for the Bills, the 5 foot 7 Devin Singletary from Florida.) So don't go out. Just stay home.