Friday February 4, STAY HOME Hulu dropped the first three episodes of an eight-part series on Tuesday, but you were busy then, right? Now it's time to settle down to enjoy 1995 and "Pam & Tommy," the retelling of a stolen sex tape made by Pamela Anderson (star of "Baywatch") and her husband Tommy Lee (drummer of Mötley Crüe). They married four days after they met. Surprise! It lasted for three years, long enough to have two sons. One is an actor ("The Hills"), the other is a model (Armani). Critics say the miniseries is "a story worth telling," "Chaotic, also thoroughly entertaining," "[a] warm, funny, intelligent and rather moving drama, with astonishing performances from Lily James as Anderson and Sebastian Stan as Lee." PS. Also, the 8 pm prime time broadcast on NBC of the opening ceremony of the Olympics, which began on Tuesday. The opening ceremony was broadcast live this morning but is being rebroadcast now. That's what you get with an 11-hour time difference.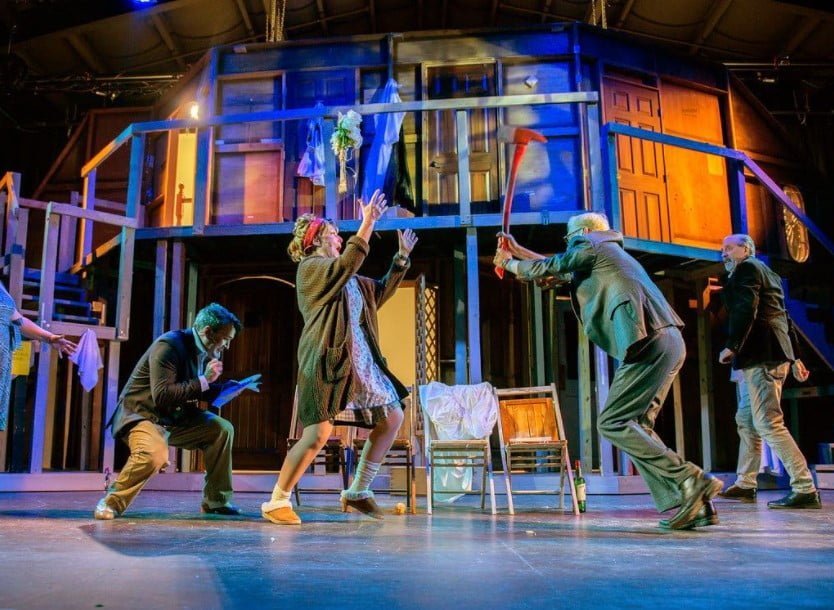 Friday, February 4, GO OUT 9 PM "Noises Off" Let's start with this: You have to love theater, as Frank Rich did when he said, "It's the funniest play written in my lifetime." That's because Michael Frayn's three-act 1982 play has only one act, repeated three times. And audiences watch as a director, experienced, inexperienced and half-crocked, second-rate actors as well as exasperated stage managers, jealous lovers, misbehaving props and swinging doors interfere with an under-rehearsed play (Act One) as it hits the road (Act Two) and completes its run ten weeks later (Act Three). The play has been updated and was most recently staged on Broadway in 2019. Watching any level of cast bring it off is a triumph. Music Mountain Theatre 1483 NJ-179, Lambertville, NJ. Just over the bridge. Watch out for ice. And if not tonight, the play runs through Feb. 13. Tickets, $25, box office 609 397 3337.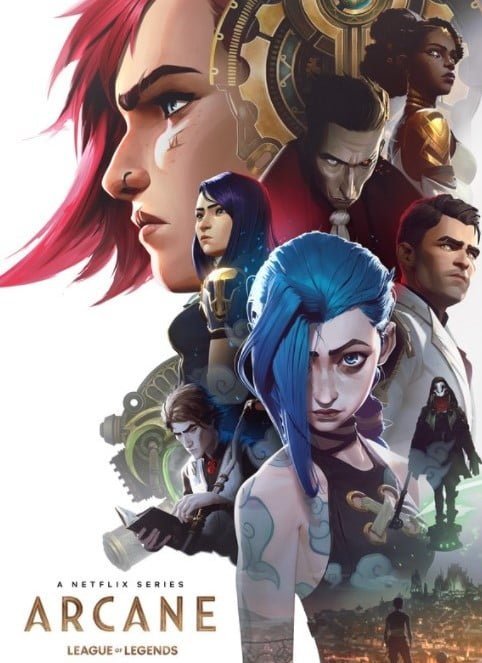 Saturday, February 5 STAY HOME "Arcane: League of Legends" Maybe the teenagers in the house can explain the enormous popularity of this Netflix series. I can't. I mean, "What makes you different makes you strong" is a good slogan for everyone, in particular manga-loving computer geeks. And having women be heroes – especially if they wear weird makeup and tights, then have megaweapons. Cool! The critics say: "Arcane makes an arresting first impression combining a spectacular mix of 2D and 3D animation with an emotionally compelling story to deliver a video game adaptation that could become legendary." This animated Netflix series, with nine episodes, began in November. Time magazine said: "What really elevates the show's solid storytelling is its transcendent animation. Characters' faces register every flicker of emotion." To me it's incomprehensible with loud music. I am merely the messenger that this is 100 percent popular. It's on Netflix now, but it won't be forever. So …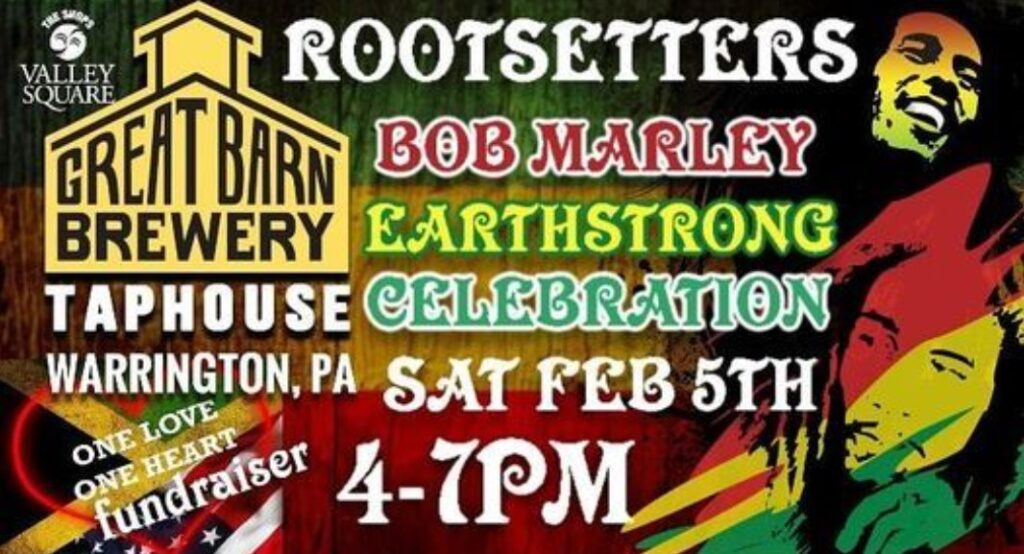 Saturday, February 5 GO OUT It's the wrong day. Bob Marley Earthstrong is February 6, tomorrow, as everyone knows. But for some reason, Rootsetters is celebrating it from 4 to 7 tonight. And a bit early, too. Maybe it's a family affair, like bring da kids, mon. It says it's a benefit, I guess for One Heart One Love, a foundation with only one sponsor: Goodfella's Pizzeria & Restaurant/WiseGuys Lounge. But who am I to say? Great Barn Taphouse, The Shops at Valley Square, 1500 N Main St. Warrington.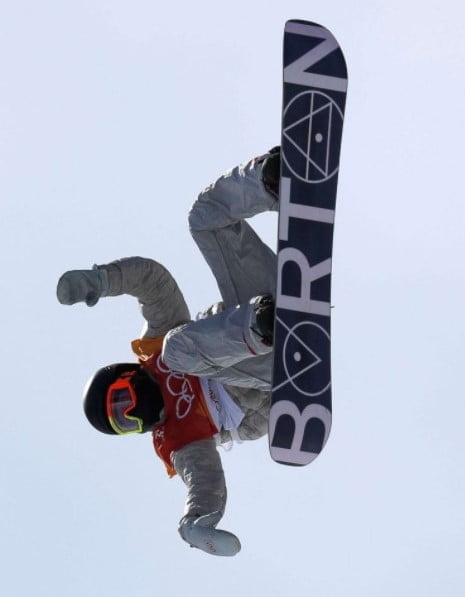 Sunday, February 6 STAY HOME Hey, no NFL football until next weekend knuckleheads, unless you count the Probowl at 3pm. Yes, I know Tom Brady will be quarterback. But Devin Singletary isn't playing, so I'm not watching. But there is snowboarding at the OLYMPIC Games in China. Did you forget about those? So you missed the triumphant US win over Australia in the first round of mixed doubles curling on Tuesday? Nevermind. On Sunday we have snowboarding. You can watch live starting at 8 am and that's the only way to go if you are serious about snowboarding. The women go first in the qualifying round in slopestyle with Americans to watch like Jamie Anderson, who at 31 will be trying for a third Olympic medal against Anna Gasser, a 30-year-old Austrian and that 20-year-old from New Zealand, Zoi Sadowski-Synnott, who landed – I'm just copying what a sportswriter said here – a back-to-back double frontside 180 and backside 180 – at X-Games Aspen 2022. (Remember when I told you to watch that?) Then the men go with the qualifiers for slopestyle. On the men's team, the three Americans to watch are Colby Stevenson, 24, who barely survived a crash in 2016: slopestyle, freestyle, big air. The others are the phenom Dusty Henricksen, 19: slopestyle, big air. And of course Redmond Gerard, 21, the gold medalist in the 2018 winter Olympics slopestyle. He landed that triple and didn't even put a hand on the ground. So, yes, I'll be watching.

Sunday, February 6 GO OUT The Bar at 1720 is open once again from 10 to 2 for brunch. It's not snowing. There's not a wind chill of -6 degrees. When is the last time you went out for brunch? The groundhog said six more weeks of winter, but that's only until mid-March. We can make it that long, right? With a little mimosa? Someone else cooking for you and doing dishes while you talk. Or read a newspaper. You remember newspapers? Do not look at your cell phones, please! $29.95 for a special Valentine's Day brunch next weekend, if you are thinking ahead. Call 215-876-6325 to make a reservation. 136 East Butler Avenue, Chalfont.